Latest News for
Cosima Shaw

Peaky Blinders returns and we are delighted to confirm that Andrew Koji will play a guest lead over 2 episodes filming this autumn. Eugene O'Hare is currently shooting Dublin Murders for the BBC; adapted by Sarah Phelps this 8 part crime drama will come to our screens next year with Eugene playing series regular Detective Quigley. Oliver Dench joins the cast of Noughts and Crosses, Mammoth/BBC's adaptation of the Malorie Blackman books now filming in Cape Town with Kibwe Taveres directing; Jordan Mifsúd plays the recurring role of Krzystof in new Tall Story Pictures/ ITV drama The Bay set in Morecambe with Lee Haven Jones directing whilst Max Fowler will join the regular cast of The Affair for the 5th and final season of the acclaimed drama from Showtime. Jospeh May will play Brett across the new series of Dark Money, a timely and evocative new drama around child abuse written by BAFTA winner Levi David Addai for BBC/The Forge. Gary Oliver, David Nellist and Rocky Marshall have all been cast in The Confession penned by Jeff Pope (Little Boy Blue, The Moorside) which details the investigation behind the disappearance of Sian O'Callaghan in 2011, Paul Andrew Williams directs. Richard Teverson will portray Colin Tenant in the much anticipated Season 3 recast of The Crown for Left Bank Pictures/Sony/Netflix whilst Joe Sims joins the Netflix Original and Emmy Winning Free Rein for Season 3. Graduate Lion Russell Baumann makes his screen debut as Prince Sigmund in Mammoth /ITV's Victoria. Aleksandar Mikic and Robert Hands film guest roles in Paramout's Berlin Station; Chris Harper returns to ITV screens in the ever popular Endeavour, Rebecca Johnson joins the cast of Good Karma Hospital this season playing the returning role of Lesley McConnell and Robert Cavanah will play the role of Gilbert Benson across Season 5 of BBC's Shetland.
Comedy shoots this autumn include Melanie Kilburn in new Sky comedy Brassic; Carol Macready and Kate Fahy currently filming new BBC comedy drama Don't Forget The Driver, written and directed by Toby Jones and set in the post Brexit world of Bognor Regis; Cosima Shaw in Home a new comedy series for Ch 4 written and starring Rufus Jones and Sophie Stone will be playing a guest lead in the next series of BBC comedy Two Door Down.
In film news Ben Dilloway shoots Rare Beasts, Billie Piper's directorial debut, Thomas Coombes and Sally Scott film Summerland, Jessica Swale's first feature and Robert Cavanah portrays Joe Boyle in historical drama Queen Marie of Romania.
TV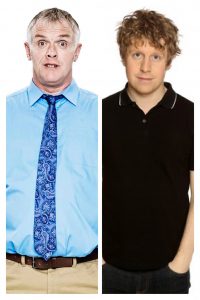 Thomas Coombes joins the cast of Hatton Garden – Jeff Pope and Paul Whittington's next collaboration for ITV after Little Boy Blue and The Moorside, this time telling the inside story of the infamous jewell heist. Filming begins in Budapest on the second season of National Geographic's MARS the global sic-fi series from Ron Howard's Imagine Entertainment with Cosima Shaw reprising her role as Leslie. Matt Rawle films a guest role in Trust, Danny Boyle's new show for FX about the Getty family whilst Sally Scott shoots Trauma, Mike Bartlett's new drama for ITV with Marc Evans directing. Rocky Marshall returns as bodyguard James Hill in The Royals whilst Esther Coles joins the popular comedy series Josh which returns again to the BBC for series 3. Roger Sloman and Gavin Spokes make guest appearances in Greg Davies' Man Down whilst Emma Handy and Sam Alexander both return to Doc Martin for the much loved new series. New grad Patricia Allison completes filming on Thanks For the Memories a 2 x 90' film for ZDF based on Cecelia Ahern's novel whilst Colm Gormly films a guest role in Victoria, Mammoth Screen/ITV, Paul Frift directing.
Film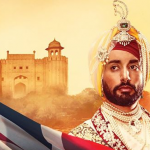 Carol Macready completes filming on Walk Like A Panther, Fox International's new comedy drama about the British wrestling world with Dan Cadan directing. Hayley Carmichael shoots Overlord, Julius Avery and JJ Abraham's World War II
drama set in France. Ken Bones films Baghdad In My Shadow, a thriller set amidst London's Iraqi community directed by Samir and Kriss Dosanjh films Benjamin, Simon Amstell's writing and directorial debut feature. Meanwhile, Special Sundance Jury Award winner Gods Own Country featuring Melanie Kilburn as Gloria will be released in UK in early September and Sophie Stevens' first feature The Black Prince (from the producers of 12 Years a Slave) has opened in cinemas this week and has already made it into the top 10 in the UK box office chart.
Pooky Quesnel returns to The A Word, BBCs groundbreaking drama centring around the family of an autistic boy. Pooky reprises her role as Louise for Series 2. Also recommissioned for a second series is National Geographic's MARS. Cosima Shaw returns as astronaut Lesley in the innovative sci- fi adventure set in the perhaps not too distant future. Max Fowler will begin filming on State of Happiness an epic new drama series for Maipo Film exploring the Norwegian oil boom of the 1970s. Petter Noess Oscar nominated director of Elling is at the helm. Ken Bones, meanwhile, appears as the Papal Envoy across Season 3 of the hugely popular Versailles for Capa Drama and Canal+.
Back home Geraldine Alexander joins Benedict Cumberbatch in one off BBC 90 minute drama The Child in Time an adaptation of Ian McEwan's novel about the grief and loss of a couple directed by Julian Farino. Scott Karim films Crazy Diamond (Electric Dreams: The World of Philip K Dick) with Marc Munden for Left Bank/Channel 4. Hywel Morgan films the E4/Netflix produced The End Of The F**king World based on the American comic book. Laura Rees plays Dotti and Melissa Vaughan Sear in The City and the City a Mammoth Screen production for BBC 2 with Tom Shankland directing and Howard Ward plays Gary Green in Sky Atlantic's The Tunnel which returns for a 3rd and final series later this year.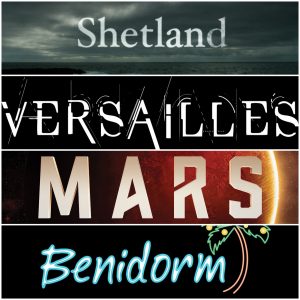 Kriss Dosanjh will play Uncle Molinder in BBC's The Boy with the Topknot a 90 minute single drama for BBC2 adapted by from Sathnam Sanghera's critically acclaimed Memoir with Lynsey Miller directing. Joseph May plays Justin Trudeau in The Windsors, Sophie Stone films the key role of Jo Halley in the 4th season of Shetland, Anita Reynolds films Rellik, a new 6 parter for the BBC from the creators behind The Missing and Gary Oliver plays Franco in the ever popular Benidorm. Over in soap land Laura Rogers joins Eastenders as new character Corrine Mandel whilst in Coronation Street the Bethany/Nathan storyline continues to unfold with Chris Harper both brilliant and appalling as the groomer at its centre.
Currently showing: Video clips
Television

Jodie McNee and Sara Powell will be playing regular roles in ITV's recently announced factual drama Little Boy Blue. Written by Jeff Pope and directed by Paul Whittington (Cilla, Mrs Biggs), this four part drama focuses on the murder of 11 year-old Rhys Jones in Croxteth, Liverpool in 2007 and the efforts of his parents to gain justice. Filming is now underway and will also feature Kent Riley and Howard Ward in guest roles across the series. Gary Oliver and Scott Karim join the cast of Britannia, Sky's new 10 parter written by Jez Butterworth whilst Pooky Quesnel joins Hayley Carmichael in the E4/Netflix production Kiss Me First based on Lottie Moggarch's thriller novel about stolen identity in the digital world. Melanie Kilburn and Tony Guilfoyle, meanwhile, feature in new Jimmy McGovern drama Broken, a 6 parter for the BBC and Thomas Coombes films the recurring role of Brother Anthony in Knightfall shooting in Prague for the History Channel.
Film
In film news Carol Macready and Josie Walker film Amma Asante's forthcoming drama Where Hands Touch set in Berlin during WW2, Nicholas Lumley films the sequel to Paddington playing Old Timer Jack and Alex Felton and Alex Blake shoot the Richard Eyre directed Children Act. Looking ahead, Roger Sloman and Nicholas Lumley begin rehearsals on the new Mike Leigh feature about the Peterloo massacre due to shoot 2017.
Currently showing
You can catch series regulars Cosima Shaw in the brilliant Mars (National Geographic), Pooky Quesnel in Class (BBC and iPlayer) and Ken Bones in Medici (Netflix from December).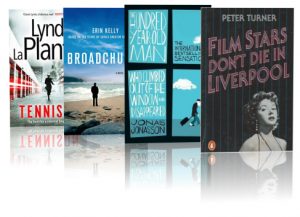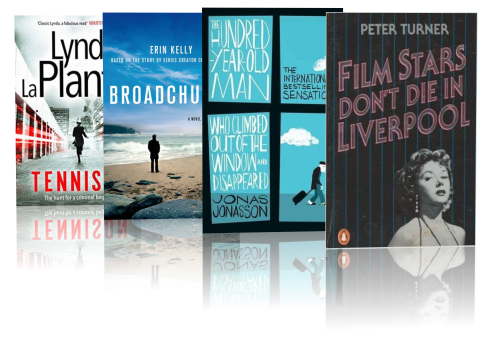 On film, Jay Simpson shoots The 101 Year Old Man, the sequel to the award winning comic thriller – The 100 Year-Old Man Who Climbed Out of the Window and Disappeared based on the global bestseller by Jonas Jonasson. Jodie Mc Nee meanwhile joins the cast of Film Stars Don't Die in Liverpool, a period feature which will be directed by Paul McGuigan. Pooky Quesnel joins the regular cast of CLASS, the 8 part Doctor Who spin off for BBC written by Patrick Ness and produced by Stephen Moffat whilst Thomas Coombes begins filming the prequel to Linda LaPlante's Prime Suspect; Tennison. Charlotte Lucas joins the Broadchurch cast for seres 3 'Returning Home' and Olwen May films the second series of Ordinary Lies for the BBC. Sara Powell plays regular Cass in Jo Brand and Morwenna Banks' new Channel 4 dark comedy about Children's Services in the South East and Aidan Kelly plays the role of Calvin in Series 2 of No Offence. Joseph May meanwhile shoots the 5th and final series of Episodes as series regular Andy Button with Jenna Augen also joining the cast. And Cosima Shaw heads to Budapest to shoot MARS a futuristic mini-series set in 2032 and directed by visionary Mexican filmmaker Everardo Gout for the National Geographic Channel.
On Screen, on Film, on Stage
On Screen

Max Fowler plays regular Krispin Stockley in POWERS. The series based on the award winning comic books is a combination of noir police story and real world superheros from the producers of 'Breaking Bad' and premiers this month for Sony. Also premiering this month, Richard Teverson features as Lib Dem politician David Laws in Channel 4's new political drama Coalition which details the days after the 2010 general election and the formation of the current government. Joe Sims is in BBC 3's second series of Uncle and Geraldine Alexander is in ITV's period drama Arthur and George. Over on Sky catch Cosima Shaw real time medical drama Critical and Joseph May in new comedy I Live With Models for Comedy Central. Meanwhile Robert Hands can be seen playing Henry in the BBC's 7-part fantasy drama Jonathan Strange and Mr Norrell. Also for The BBC Thomas Coombes plays Stefan in the final series of Wallander opposite Kenneth Branagh whilst in the US Ken Bones plays regular Annas in the 12 part Biblical drama AD from Lightworkers Media, premiering Easter Sunday.  In UK cinemas Tom Edden plays The Lizard Footman in Branagh's live action Cinderella released on the 27th of March and Jodie Mcnee plays Rosencrantz in The Manchester Royal Exchange's Hamlet with Maxine Peake, in cinemas now.
On Film
Lisa Palfrey will join the regular cast of BBC2's police corruption thriller Line of Duty which returns for a much anticipated third series. Also for BBC2 Jay Simpson plays Ernie in new 8 part comedy drama From The Cradle To The Grave written by Jeff Pope and based on the memoirs of Danny Baker. Natasha Gordon will play Pearl, Danny's older sister in Danny and The Human Zoo a 90 minute semi autobiographical drama written by Lenny Henry for RED productions. Thomas Coombes will play Kieran Benson in CUFFS an 8-part police drama written and created by Julie Gearey for Tiger Aspect/BBC1. Meanwhile Richard Teverson reprises his role as Dr Ryder in series 6 of Downton Abbey and Joe Sims will feature in the third series of Endeavour directed by Sandra Goldbacher for ITV/Mammoth Screen.
On Stage
Richard Dempsey will play Reggie Byng in Damsel in Distress at Chichester Festival Theatre this summer. The musical with songs from George and Ira Gershwin is based on the novel by P.G Woodhouse and is well-known from the popular 1937 comedy film. Daniel Rabin joins the cast of the rarely staged King John directed by James Dacre for The Globes 'Season of Plenty 'and Scott Karim will play Morocco in The Merchant of Venice directed by Jonathan Munby also for The Globe. Ferdy Roberts plays Stefano in Anders Lustgarten's political two hander Lampedusa at The Soho Theatre directed by Steven Atkinson.
Max Fowler will head to the States in September to begin shooting POWERS; the much anticipated superhero, crime-noir series produced by Sony Picture's TV. Max will play disaffected teen Krispin Stockley in the series based on the graphic novel by Brian Michael Bendis and Michael Avon Oeming. The first two episodes will be directed by Breaking Bad's David Slade. Read more
Joe May has just completed filming Comedy Central's pilot 'I Live with Models' written by triple BAFTA and EMMY winning writers Jon Foster and James Lamont. Joe now goes on to film season 4 of the ever popular Episodes with Matt Le Blanc.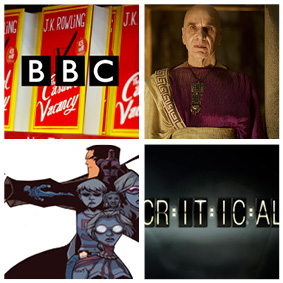 Closer to home, Kent Riley plays Cilla Black's brother-in-law Kenny in the ITV three part drama, CILLA. Written by Oscar nominated writer Jeff Pope and starring Sheridan Smith, the drama follows her rocky rise to fame in 1960's Liverpool. Derek Hutchinson has been cast in the BBC/HBO adaptation of JK Rowling's The Casual Vacancy directed by Jonny Campbell whilst Cosima Shaw plays Nurse Jenny Kirk in Sky One's ground-breaking real-time medical drama Critical, Jed Mercurio's 13 part series which focuses on the most life-threatening hour of a patient's treatment. Ken Bones, meanwhile, is currently reprising his role as Melas, high priest and protector of Juliet Stevenson's Oracle in the second series of Atlantis which also sees Tom Coombes join the cast as Creatias.
Summer Nights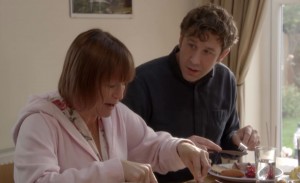 HBO's mockumentary series Family Tree directed by Christopher Guest and featuring Lisa Palfrey as Luba, Chris O'Dowd's Moldovan stepmother also tx's BBC2 10pm from Tuesday July 16. Regular viewers of Eastenders will have seen Carl's dramatic arrival in the square – watch out for Daniel Coonan whose storylines in the show promise to be huge this summer. And Jay Simpson and Vincenzo Nicoli can both be seen in exciting new Channel 4 drama Run which begins txs July.
Summer Shoots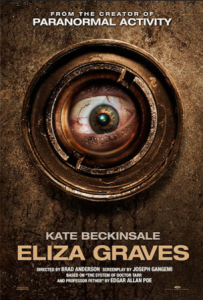 Robert Hands is filming the feature Eliza Graves. Directed by Brad Anderson and based on an early work of Edgar Allen Poe. Robert will be appearing alongside Kate Beckinsale and Jim Sturgess and is currently shooting in Sofia. Amy Marston has just been cast in New World by Peter Flannery and Martine Brant. This four parter for Channel 4, the next chapter of The Devils Whore, will be directed by Charles Martin for Company Pictures. Also for Company Pooky Quesnel is filming Truckers, a five-part drama written by William Ivory set in Nottingham with Sue Tully directing. Also Richard Teverson and Hermione Gulliford are filming guest roles on series two of The Bletchley Circle. Rocky Marshall shoots legal drama Silk for the BBC and Derek Hutchinson films By Any Means a new Tony Jordon drama for the BBC.
Summer Fun
ITV has commissioned Hartswood to make a 6 x 60 minutes comedy drama series titled Edge Of Heaven starring Nitin Kundra in the role of Tandeep Chatterjee. Written by Robert Evans the series follows the organised chaos of the Taylor-Chatterjee family and shoots starts late August. Cosima Shaw is filming Toast a new 6 part sitcom for Channel 4, directed by Michael Cumming, written by Arthur Matthews (Father Ted) and Matt Berry. Roger Sloman and Richard Dempsey both film guest roles in the new series of Doc Martin which Nigel Cole directs.