Currently Showing: Video Clips
RADA Grad Leah Gayer joins Bloodmoon, the HBO pilot and prequel to Game of Thrones with SJ Clarkson directing early summer. Oliver Dench plays series lead Xander in Pandora, CW's new sic-fi series scheduled for release later this year. Patricia Allison returns as Ola in Netflix's hugely popular Sex Education for Season 2 whilst Max Fowler reprises his role as Colin for the final season of The Affair for Showtime. Andrew Koji is currently shooting Season 2 of Warrior for Cinemax and also returning for a second season is Save Me, Sky Atlantic/World Production'sthriller written by and starring Lennie James, which sees Thomas Coombes back as Goz.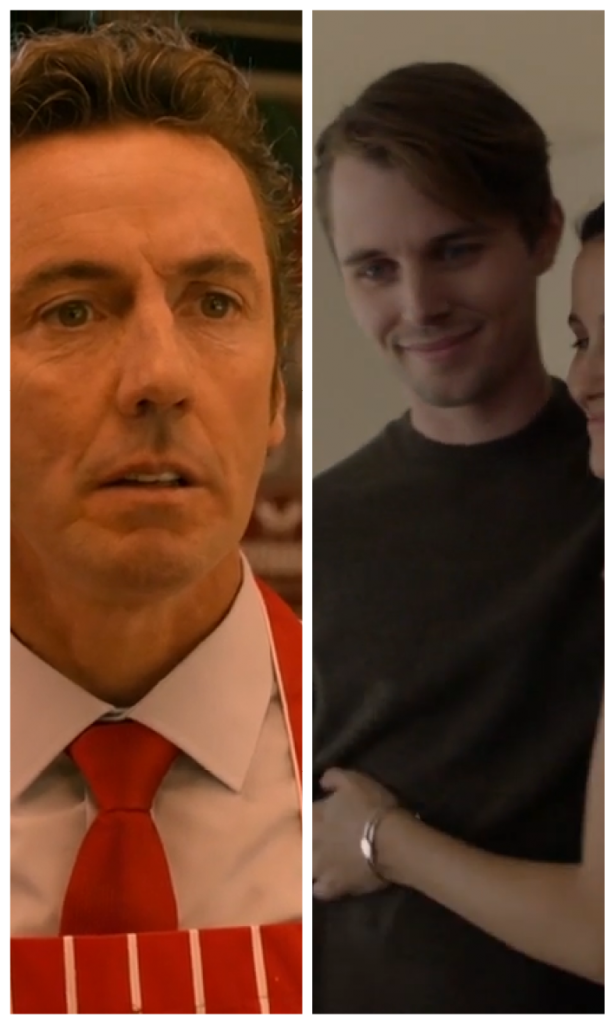 Guest roles currently shooting include Aleksandar Mikic as Sachin in Cobra, director Hans Herbots; Kate Maravan in Giri/Haji for Netflix/BBC with Julian Farino directing; Tom Edden as Mr Smith in Singapore Grip, Tom Vaughan directing for ITV, and Melanie Kilburn as Sophie in Cold Call with Gareth Tunley directing. Eugene O'Hare plays the recurring role of Eddie in the latest Marcella instalment.
In comedy, Gavin Spokes joins the cast of Hitmen, a new comedy series for Sky produced by Tiger Aspect and starring Mel & Sue; Joe Sims films the ever popular returning Plebs , set in Ancient Rome for ITV 2; Jay Simpson plays John the Butcher in new sitcom King Gary , produced by Shiny Button for the BBC and James Doherty features in the next series of Motherland , Juliet Mays directing.
Film News
Rebecca Johnson returns as Sally in Trip to Greece with Steve Coogan and Rob Bryden and Michael Winterbottom directing, Carol Macready plays Mother Geri in A Boy Called Christmas , a film adaptation of Matt Haig's bestseller with Gil Kenan directing, John Mackay films Ammonite, a new film written and directed by Francis Lee and Clemmie Sveaas competes shooting on Tom Hooper's live adaptation of Cats.
Currently showing: Video clips

Peaky Blinders returns and we are delighted to confirm that Andrew Koji will play a guest lead over 2 episodes filming this autumn. Eugene O'Hare is currently shooting Dublin Murders for the BBC; adapted by Sarah Phelps this 8 part crime drama will come to our screens next year with Eugene playing series regular Detective Quigley. Oliver Dench joins the cast of Noughts and Crosses, Mammoth/BBC's adaptation of the Malorie Blackman books now filming in Cape Town with Kibwe Taveres directing; Jordan Mifsúd plays the recurring role of Krzystof in new Tall Story Pictures/ ITV drama The Bay set in Morecambe with Lee Haven Jones directing whilst Max Fowler will join the regular cast of The Affair for the 5th and final season of the acclaimed drama from Showtime. Jospeh May will play Brett across the new series of Dark Money, a timely and evocative new drama around child abuse written by BAFTA winner Levi David Addai for BBC/The Forge. Gary Oliver, David Nellist and Rocky Marshall have all been cast in The Confession penned by Jeff Pope (Little Boy Blue, The Moorside) which details the investigation behind the disappearance of Sian O'Callaghan in 2011, Paul Andrew Williams directs. Richard Teverson will portray Colin Tenant in the much anticipated Season 3 recast of The Crown for Left Bank Pictures/Sony/Netflix whilst Joe Sims joins the Netflix Original and Emmy Winning Free Rein for Season 3. Graduate Lion Russell Baumann makes his screen debut as Prince Sigmund in Mammoth /ITV's Victoria. Aleksandar Mikic and Robert Hands film guest roles in Paramout's Berlin Station; Chris Harper returns to ITV screens in the ever popular Endeavour, Rebecca Johnson joins the cast of Good Karma Hospital this season playing the returning role of Lesley McConnell and Robert Cavanah will play the role of Gilbert Benson across Season 5 of BBC's Shetland.
Comedy shoots this autumn include Melanie Kilburn in new Sky comedy Brassic; Carol Macready and Kate Fahy currently filming new BBC comedy drama Don't Forget The Driver, written and directed by Toby Jones and set in the post Brexit world of Bognor Regis; Cosima Shaw in Home a new comedy series for Ch 4 written and starring Rufus Jones and Sophie Stone will be playing a guest lead in the next series of BBC comedy Two Door Down.
In film news Ben Dilloway shoots Rare Beasts, Billie Piper's directorial debut, Thomas Coombes and Sally Scott film Summerland, Jessica Swale's first feature and Robert Cavanah portrays Joe Boyle in historical drama Queen Marie of Romania.
Patricia Allison has been cast as regular Ola in Sex Education an eight part Netflix Original coming-of-age dramedy set in the corridors, classrooms and toilet block of a Norwood High School. The show will follow an awkward teen, Otis Thompson (Asa Butterfield) who lives with his mum, a sex therapist (Gillian Anderson) whose work has turned him into an unwitting relationship expert. The drama is created and written by Laurie Nunn, exec produced by Eleven Film co-founders Jamie Campbell and Joel Wilson, and will be directed by Catastrophe's Ben Taylor.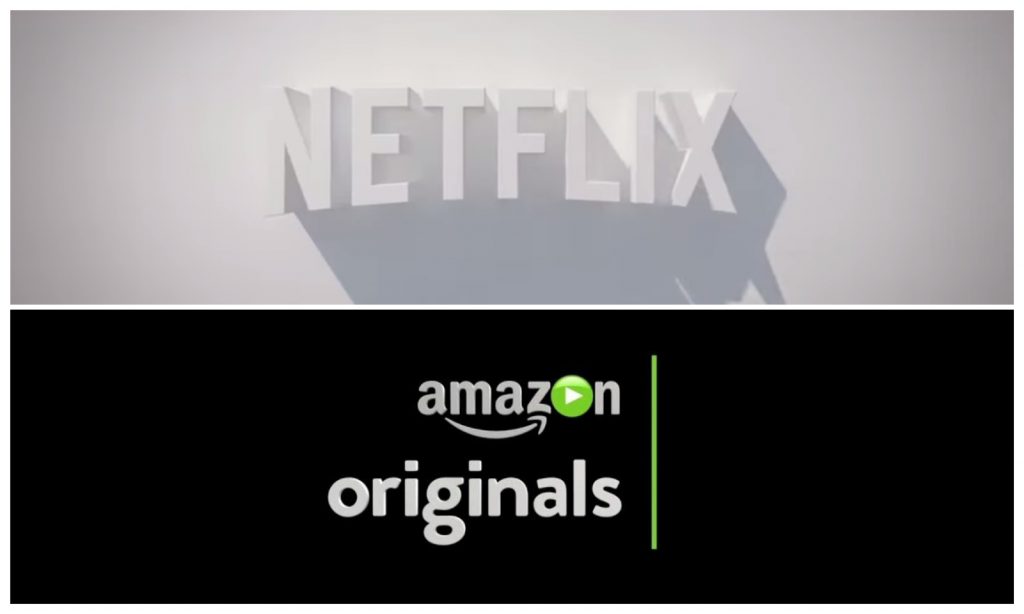 Aleks Mikic joins the cast of Hanna a new 8 part thriller by David Farr in which he plays the role of Emil, Gavin Spokes will play Andrew Cooper in Brexit, the story of the leave campaign written by James Graham and directed by Toby Haynes for Channel 4, Lochlann O'Mearain plays Rory in Women On The Verge, a new Sharon Horgan penned comedy drama filming London and Dublin, Olwyn May films Jenny, the new Jimmy McGovern drama directed by David Blair for LA Prods and BBC shooting in Liverpool this summer and Thomas Coombes films London Kills, a brand new detective murder series from Paul Marquess. Vincenzo Nicoli joins the cast of Sky Arts real life drama The Trial of Joan Collins whilst on screen, watch out for Ken Bones as the scheming Papal Envoy in Versailles Season 3, currently tx on BBC2.
Jodie McNee plays Vivian and John Mackay plays Johnnie Ray in Judy, directed by Rupert Goold and with Renee Zellweger in the title role. Hayley Carmichael films the role of Anna in Mr Casanova with Benoit Jacquot and Stefan Kalipha films The Good Liar opposite Helen Mirren and Ian McKellen with Bill Condon directing.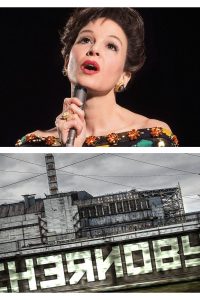 On TV, Andrew Koji continues filming Warrior for HBO, Jay Simpson plays regular Perevozchenko in HBO/Sky collaboration Chernobyl about the 1986 Soviet disaster with Alex Blake and Daniel Crossley also playing guest roles across the 10 part series and Johan Renck as lead director. Jodie McNee returns as Willa in the second series of Britannia, joined this season by Joe Sims who plays Euan with Luke Watson directing. Also for Sky, Oliver Dench and Tafline Steen play regulars Sam and Leigh in Nyela's Dream a 25 part teen comedy drama exec produced by Foz Allan. Hayley Carmichael, Anton Saunders and Patricia Allison join the cast of the BBC's Les Misérables, Tom Shankland directing whilst Stephen Kennedy and Sarah Malin film Dark Heart for ITV based on the Will Wagstaff novels and adapted by Chris Lang. Unforgotten, also written by Chris Lang, sees Sara Powell and Michelle Bonnard join the cast for Season 3 , both characters featuring across the series and Howard Ward shoots Manhunt also for ITV, which details the pursuit of serial killer Levi Bellfield. Joseph May plays regular TJ in Living the Dream for Big Talk/Sky, Kriss Dosanjh is Moeen in Ackley Bridge for Channel 4, whilst James Doherty can be seen in The Windsors Wedding Special next month celebrating Harry and Meghan's nuptials. Guest roles include Howard Ward as Kastor Breakspear in Carnival Row for Amazon, Alex Blake in Mrs Wilson for Brontë Film & TV, Richard Laxton directing and Max Fowler as Colin in The Affair (Season 4) , Showtime, Director Rodrigo Garcia.
Currently showing: Video clips
TV
Andrew Koji will play the lead role of Ah Sahm in new 10 episode HBO drama Warrior Written by Jonathan Tropper, based on the writings of Bruce Lee. Set in San Francisco's Chinatown after the Civil War the drama focuses on Ah Sahm who arrives in America from China and finds himself caught up in the bloody Chinatown Tong wars. Aidan Kelly also guests in the role of Rooney in the first episode of Warrior with filming starting in Cape Town this month. Meanwhile Kate Maravan films Netflix's Safe an eight-part drama series from bestselling writer Harlan Coben, Thomas Coombes shoots Stan Lee's Lucky Man for Sky, Kate Fahy joins the cast of Witless for its third series, Molly Logan, shoots Irish comedy Dave Allen At Peace, Patrick Brennan guests in Shakespeare and Hathaway for the BBC, Aleks Mikic films In The Clouds for Little Island Productions, Jordan Mifsúd shoots HULU's 40 North in Morocco, Sevan Stephan guests in Abi Morgan drama The Split for Sister Pictures and Joe Sims plays regular Dean in Zodiak Media's Joe All Alone.
FILM
Paddington 2 hits our screens next month with Nicholas Lumley playing Old Timer Jack opposite our favourite Peruvian bear. Meanwhile, Gary Oliver will film Mary Queen of Scotts directed byJosie Rourke for Working Title.
CURRENTLY AIRING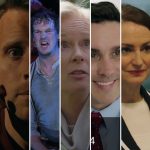 Catch Pooky Quesnel playing regular Fiona Craig in W1A and Louise in The A Word series 2; Geraldine Alexander in BBC 1's The Child In Time, Melanie Kilburn as Eastenders' resident Vicar Irene Mills, David Seadon Young performing Oklahoma as part of this year's BBC Proms, Emma Handy in ITV's Doc Martin series 8, Joseph May playing Canadian President Justin Trudeau in The Windsors on Channel 4, Chris Harper's character Nathan Curtis facing trial in ITV's Coronation Street and Hywel Morgan appearing in Channel 4's 'The End Of The F***ing World' airing on October 24th.
To view some of these clips click here
Currently showing: Video clips
TV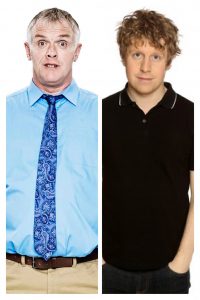 Thomas Coombes joins the cast of Hatton Garden – Jeff Pope and Paul Whittington's next collaboration for ITV after Little Boy Blue and The Moorside, this time telling the inside story of the infamous jewell heist. Filming begins in Budapest on the second season of National Geographic's MARS the global sic-fi series from Ron Howard's Imagine Entertainment with Cosima Shaw reprising her role as Leslie. Matt Rawle films a guest role in Trust, Danny Boyle's new show for FX about the Getty family whilst Sally Scott shoots Trauma, Mike Bartlett's new drama for ITV with Marc Evans directing. Rocky Marshall returns as bodyguard James Hill in The Royals whilst Esther Coles joins the popular comedy series Josh which returns again to the BBC for series 3. Roger Sloman and Gavin Spokes make guest appearances in Greg Davies' Man Down whilst Emma Handy and Sam Alexander both return to Doc Martin for the much loved new series. New grad Patricia Allison completes filming on Thanks For the Memories a 2 x 90' film for ZDF based on Cecelia Ahern's novel whilst Colm Gormly films a guest role in Victoria, Mammoth Screen/ITV, Paul Frift directing.
Film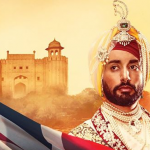 Carol Macready completes filming on Walk Like A Panther, Fox International's new comedy drama about the British wrestling world with Dan Cadan directing. Hayley Carmichael shoots Overlord, Julius Avery and JJ Abraham's World War II
drama set in France. Ken Bones films Baghdad In My Shadow, a thriller set amidst London's Iraqi community directed by Samir and Kriss Dosanjh films Benjamin, Simon Amstell's writing and directorial debut feature. Meanwhile, Special Sundance Jury Award winner Gods Own Country featuring Melanie Kilburn as Gloria will be released in UK in early September and Sophie Stevens' first feature The Black Prince (from the producers of 12 Years a Slave) has opened in cinemas this week and has already made it into the top 10 in the UK box office chart.