TV
Latest casting news has been announced on HBO's much anticipated Game of Thrones prequel 'House of the Dragon' and we're thrilled to confirm that Gavin Spokes is playing the role of Lord Lyonel Strong, Master of Laws to King Viserys and Lord of Harrenhal.  Filming will continue for the rest of this year. Amy Cudden joins the cast of The Midwich Cuckoos playing the regular role of Sarah McLean as David Farr teams up with Sky to adapt John Wyndham's original sci-fi novel based in a sleepy English village with Alice Troughton directing.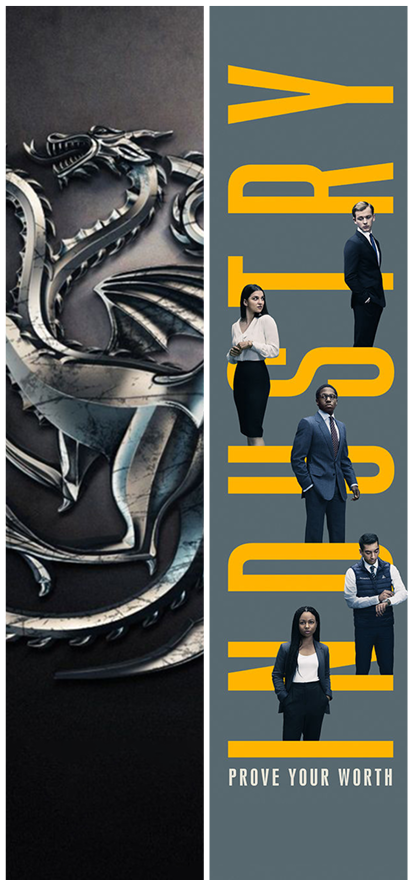 Eugene O'Hare is filming Season 2 of HBO's Industry and Robert Hands will appear in Noughts & Crosses 2 for Mammoth Screen before going on to film Masterpiece/ ITV's new remake of the classic Tom Jones. Ben Dilloway, meanwhile, will play the role of Col Bill Airing in the epic Whirlwind: Masters of the Air for Apple TV with Dee Rees directing his block.
Also filming this autumn is Joseph May in the return of Toast of Tinseltown with Michael Cumming directing for Objective /BBC, Aleksandar Mikic in Stay Close with Lindy Heyman directing for Red Productions, Guy Rhys in The Witcher: Blood Origins with Sarah O'Gorman directing for Netflix and Alex Blake as Father Augustin in Dangerous Liaisons with Leonora Lonsdale directing for Starz. Kate Fahy will play the mother of Kim Philby in a new ITV drama centred around the Cold War's most infamous spy in A Spy Among Friends and Olwen May is currently filming the second season of Miss Scarlett and the Duke for PBS. Charlie Field has been filming a guest lead role in Season 3 of Amazon's Jack Ryan Series and Hywel Morgan films a new 6 part drama Tell Me Everything for ITV exploring the mental stress on today's teens . Jimmy Walker plays Mr A in the Amazon Originals Series The Devil's Hour from the creators of Sherlock whilst Lochlann O'Mearain joins the cast of Holding, Graham Norton's successful novel that is being adapted for the screen and directed by Kathy Burke, filming on location in Ireland. Sara Powell joins the cast of Murder In Provence, Britbox's first US and global commission and Sally Scott completes filming on The Tower which Jim Loach directs for Mammoth. Jack Sandle joins season 2 of BBC's The Capture. Kate Maravan guests in The Split 3 for Sister Pictures/BBC and Emma Handy plays new regular Mrs Cook in the popular revival of The Beaker Girls with John McKay directing for BBC. Look out as well for Roger Sloman who returns to the BBC in Mandy written and directed by the brilliant Diane Morgan and for Cosima Shaw who will be returning to the screen in German/CBS co-production Ze Network. More to follow.
Film

On film Lochlann O'Mearin has just wrapped Joyride opposite Olivia Colman and directed by Emer Reynolds. Josie Walker shoots Netflix feature The Wonder adapted from the acclaimed novel by Emma Donoghue and directed by Sebastian Leilo and plays Sister Michael with Florence Pugh in the leading role. Eugene O'Hare shoots Lady Chatterley's Lover, the first film collaboration between Netflix and Sony Pictures with Emma Corrin and Jack O' Connell in the title roles and Leah Gayer has just filmed The Prizefighter with Russel Crowe. Graham Turner films The Last Voyage of the Demeter with Andre Ovredal at the helm and Thomas Coombes films Living for Number 9 Films in an adaptation of the Ishiguro novel.