Tag Archives:
Ken Bones
Currently showing: Video clips
Patricia Allison has been cast as regular Ola in Sex Education an eight part Netflix Original coming-of-age dramedy set in the corridors, classrooms and toilet block of a Norwood High School. The show will follow an awkward teen, Otis Thompson (Asa Butterfield) who lives with his mum, a sex therapist (Gillian Anderson) whose work has turned him into an unwitting relationship expert. The drama is created and written by Laurie Nunn, exec produced by Eleven Film co-founders Jamie Campbell and Joel Wilson, and will be directed by Catastrophe's Ben Taylor.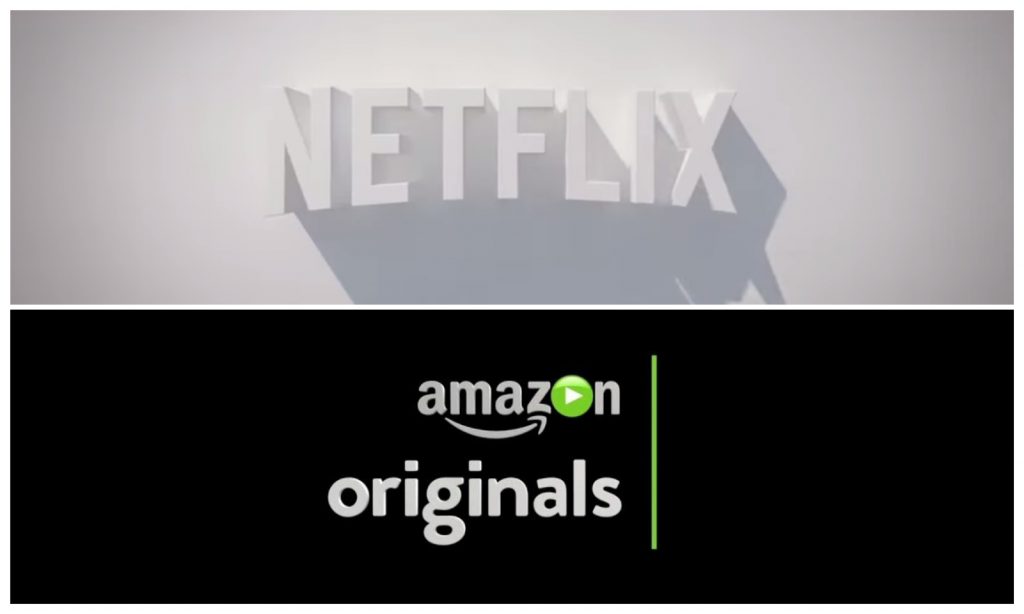 Aleks Mikic joins the cast of Hanna a new 8 part thriller by David Farr in which he plays the role of Emil, Gavin Spokes will play Andrew Cooper in Brexit, the story of the leave campaign written by James Graham and directed by Toby Haynes for Channel 4, Lochlann O'Mearain plays Rory in Women On The Verge, a new Sharon Horgan penned comedy drama filming London and Dublin, Olwyn May films Jenny, the new Jimmy McGovern drama directed by David Blair for LA Prods and BBC shooting in Liverpool this summer and Thomas Coombes films London Kills, a brand new detective murder series from Paul Marquess. Vincenzo Nicoli joins the cast of Sky Arts real life drama The Trial of Joan Collins whilst on screen, watch out for Ken Bones as the scheming Papal Envoy in Versailles Season 3, currently tx on BBC2.
Viewing
The Sky Atlantic premier of British historical period drama Britannia written by Jez Butterworth and featuring Jodie McNee as Willa tx from January 18th. Also on Sky Atlantic Thomas Coombes plays regular Michael "Goz" Gozdecki in Save Me a thriller from the producers of Line of Duty written by and starring Lennie James. On Netflix and E4 catch Pooky Quesnel and Hayley Carmichael in the eagerly anticipated Kiss Me First an innovative and emotional 6 part thriller written by Skins creator Bryan Elsley. On the BBC Daniel Coonan plays murdered detective Alex Butler and Sam Alexander Father Michael in new crime drama Hard Sun from the creators of Luther. The fifth and final season of Episodes will air in February with Joseph May reprising his regular role of Andy Button.
Filming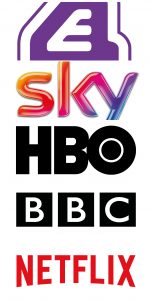 Andrew Koji is currently shooting The Innocents for Netflix and then continues filming on the first series of Warrior for HBO. Hayley Carmichael heads to Serbia to shoot Undergods a collection of darkly humorous, kafkaesque tales about failed societies and the people who inhabit them written and directed by two times winner of the Cannes Lions, Chino Moya. John Mackay plays the role of Dirk Schreiber in writer/director Hugo Blick's new BBC/Netflix drama The Forgiving Earth a drama concentrating on the prosecution of international war crimes whilst Sarah Malin films 2 episodes of Jed Mercurio's latest drama Bodyguard, a political thriller that follows the lives of the royal protection branch, tx this summer. Meanwhile Ken Bones joins the cast of A Discovery of Witches an 8 part adaptation of Deborah Harkness' historical fantasy novel for Sky 1, Anton Saunders has been cast in the role of Godric in the third series of the BBC drama The Last Kingdom and Ben Dilloway shoots the TV adaptation of the Royal Court's Wanderlust by Nick Payne for BBC/Netflix
TV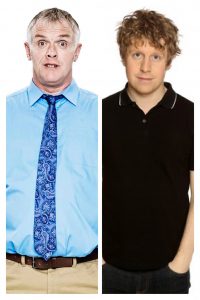 Thomas Coombes joins the cast of Hatton Garden – Jeff Pope and Paul Whittington's next collaboration for ITV after Little Boy Blue and The Moorside, this time telling the inside story of the infamous jewell heist. Filming begins in Budapest on the second season of National Geographic's MARS the global sic-fi series from Ron Howard's Imagine Entertainment with Cosima Shaw reprising her role as Leslie. Matt Rawle films a guest role in Trust, Danny Boyle's new show for FX about the Getty family whilst Sally Scott shoots Trauma, Mike Bartlett's new drama for ITV with Marc Evans directing. Rocky Marshall returns as bodyguard James Hill in The Royals whilst Esther Coles joins the popular comedy series Josh which returns again to the BBC for series 3. Roger Sloman and Gavin Spokes make guest appearances in Greg Davies' Man Down whilst Emma Handy and Sam Alexander both return to Doc Martin for the much loved new series. New grad Patricia Allison completes filming on Thanks For the Memories a 2 x 90' film for ZDF based on Cecelia Ahern's novel whilst Colm Gormly films a guest role in Victoria, Mammoth Screen/ITV, Paul Frift directing.
Film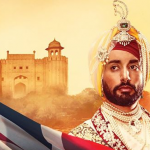 Carol Macready completes filming on Walk Like A Panther, Fox International's new comedy drama about the British wrestling world with Dan Cadan directing. Hayley Carmichael shoots Overlord, Julius Avery and JJ Abraham's World War II
drama set in France. Ken Bones films Baghdad In My Shadow, a thriller set amidst London's Iraqi community directed by Samir and Kriss Dosanjh films Benjamin, Simon Amstell's writing and directorial debut feature. Meanwhile, Special Sundance Jury Award winner Gods Own Country featuring Melanie Kilburn as Gloria will be released in UK in early September and Sophie Stevens' first feature The Black Prince (from the producers of 12 Years a Slave) has opened in cinemas this week and has already made it into the top 10 in the UK box office chart.
Pooky Quesnel returns to The A Word, BBCs groundbreaking drama centring around the family of an autistic boy. Pooky reprises her role as Louise for Series 2. Also recommissioned for a second series is National Geographic's MARS. Cosima Shaw returns as astronaut Lesley in the innovative sci- fi adventure set in the perhaps not too distant future. Max Fowler will begin filming on State of Happiness an epic new drama series for Maipo Film exploring the Norwegian oil boom of the 1970s. Petter Noess Oscar nominated director of Elling is at the helm. Ken Bones, meanwhile, appears as the Papal Envoy across Season 3 of the hugely popular Versailles for Capa Drama and Canal+.
Back home Geraldine Alexander joins Benedict Cumberbatch in one off BBC 90 minute drama The Child in Time an adaptation of Ian McEwan's novel about the grief and loss of a couple directed by Julian Farino. Scott Karim films Crazy Diamond (Electric Dreams: The World of Philip K Dick) with Marc Munden for Left Bank/Channel 4. Hywel Morgan films the E4/Netflix produced The End Of The F**king World based on the American comic book. Laura Rees plays Dotti and Melissa Vaughan Sear in The City and the City a Mammoth Screen production for BBC 2 with Tom Shankland directing and Howard Ward plays Gary Green in Sky Atlantic's The Tunnel which returns for a 3rd and final series later this year.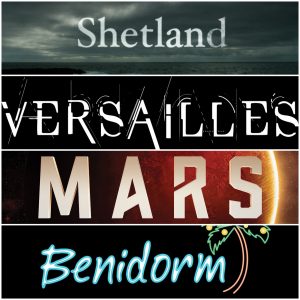 Kriss Dosanjh will play Uncle Molinder in BBC's The Boy with the Topknot a 90 minute single drama for BBC2 adapted by from Sathnam Sanghera's critically acclaimed Memoir with Lynsey Miller directing. Joseph May plays Justin Trudeau in The Windsors, Sophie Stone films the key role of Jo Halley in the 4th season of Shetland, Anita Reynolds films Rellik, a new 6 parter for the BBC from the creators behind The Missing and Gary Oliver plays Franco in the ever popular Benidorm. Over in soap land Laura Rogers joins Eastenders as new character Corrine Mandel whilst in Coronation Street the Bethany/Nathan storyline continues to unfold with Chris Harper both brilliant and appalling as the groomer at its centre.
Currently showing: Video clips
Television

Jodie McNee and Sara Powell will be playing regular roles in ITV's recently announced factual drama Little Boy Blue. Written by Jeff Pope and directed by Paul Whittington (Cilla, Mrs Biggs), this four part drama focuses on the murder of 11 year-old Rhys Jones in Croxteth, Liverpool in 2007 and the efforts of his parents to gain justice. Filming is now underway and will also feature Kent Riley and Howard Ward in guest roles across the series. Gary Oliver and Scott Karim join the cast of Britannia, Sky's new 10 parter written by Jez Butterworth whilst Pooky Quesnel joins Hayley Carmichael in the E4/Netflix production Kiss Me First based on Lottie Moggarch's thriller novel about stolen identity in the digital world. Melanie Kilburn and Tony Guilfoyle, meanwhile, feature in new Jimmy McGovern drama Broken, a 6 parter for the BBC and Thomas Coombes films the recurring role of Brother Anthony in Knightfall shooting in Prague for the History Channel.
Film
In film news Carol Macready and Josie Walker film Amma Asante's forthcoming drama Where Hands Touch set in Berlin during WW2, Nicholas Lumley films the sequel to Paddington playing Old Timer Jack and Alex Felton and Alex Blake shoot the Richard Eyre directed Children Act. Looking ahead, Roger Sloman and Nicholas Lumley begin rehearsals on the new Mike Leigh feature about the Peterloo massacre due to shoot 2017.
Currently showing
You can catch series regulars Cosima Shaw in the brilliant Mars (National Geographic), Pooky Quesnel in Class (BBC and iPlayer) and Ken Bones in Medici (Netflix from December).
Jodie McNee heads to Prague to shoot Jez Butterworth's epic 10 part Sky/Amazon drama Britannia in which she plays Mackenzie Crook's sidekick Willa. Hayley Carmichael plays Alice Mayhew the BBC 1/Mammoth Screen two-parter Witness for the Prosecution, an adaptation of Agatha Christie short story by the same name. She then goes on to shoot Kiss Me First a new tv show from Skins creator Bryan Elsley for E4 and Netflix. Also for Netflix, Chris Gordon will return for series two of The Crown in which he returns as Prince Phillips valet John Dean. Sophie Stone also joins the cast as Prince Philip's mother, Princess Alice of Greece. Sophie has also been filming the pivotal role of Lucy Yolland in the new BBC adaptation of Wilkie Collins' novel The Moonstone
In Comedy drama; Ken Bones plays Nathan Clore in The Jonathan Creek Christmas Special, Joe Sims plays butcher Thomas Rice in Carnival's ever popular Lucky Man, Jay Simpson joins the cast of Retort's Royal sitcom The Royal Blues, Tony Guilfoyle shoots new period satire Decline and Fall for Tiger aspect, Joe May shoots series 6 of the hit comedy Trollied and Howard Ward and Alex Felton film the fourth season of Drifters whilst Sophie Duval can be seen in the forthcoming series of Chewing Gum.
Gary Oliver meanwhile shoots series 2 of CBC drama X Company in Budapest, Alex Blake shoots new BBC brothel drama Harlots, Rhys Rusbatch films Sherlock for the BBC, Sarah Winman and Sandy Foster join the cast for Season 6 of Call The Midwife, Geraldine Alexander and Howard Ward shoot documentary drama experiment The Jury directed by Nick Holt and Natalie Radmall Quirke shoots a new 4 part drama for RTE titled Cheaters.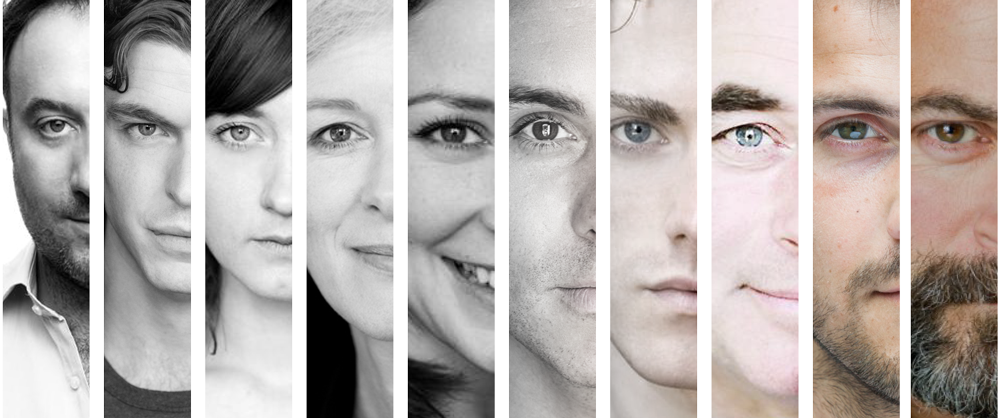 Film news
Alex Blake and Howard Ward will join the cast of Richard Eyre's new film The Children Act adapted from Ian McEwan's award winning novel, shooting this Autumn. This season also see's Jordan Mifsúd premier in Irish Netflix film The Siege of Jadotville, Oliver Dench star in Nickelodeon's Ride and Daniel Coonan, Alex Felton and David Nellist's debut in The Discovery Channel's Harley and The Davidsons.
On screen now catch Terry Beesley playing Buxton in Victoria on ITV, Rose O'loughlin in RTE's Small Town and Sophie Duval playing Clothilde in The Collection for Amazon Prime.
On Screen
Kent Riley

will play the regular role of Barry in Brief Encounters, ITV's new 6 part drama about the women and party planners behind Ann Summers filming from January. Jodie McNee joins the cast of the brilliant Ripper Street with Daniel Nettheim directing whilst Lisa Palfrey will film Hinterland the popular Welsh drama for BBC4 also filming early 2016. David Nellist films Taboo, the Ridley Scott produced new mini series starring Tom Hardy, Joe Sims will guest in the cult hit Red Dwarf and Geraldine Alexander films Marcella, ITV's new 8 part drama from the creator of The Bridge. Pooky Quesnel films the last block of The A Word, BBC's new drama that centres around an autistic child, Ken Bones finishes filming on Medici and newcomer Oliver Dench lands a leading role in new Nickelodeon drama Let It Ride shooting across Canada and Northern Ireland until Easter. In film, Sara Powell shoots Denial, David Hare's new Holocaust drama whilst Gary Oliver has just completed filming on the feature Bitter Harvest, in which he plays Joseph Stalin directed by George Mendeluk.
Coming up on screen early in 2016, Stephen Kennedy appears in Lucky Man on Sky 1 as well as Private Peaceful, Michael Morpurgo's World War 1 drama which will making its network premiere on BBC1 late Jan. Sam Alexander guests in Call the Midwife, Joe Sims will be in Beowulf ITV's epic new fantasy drama and Terence Beesley can be seen in the BBC's epic new drama War and Peace. Look out for Terry too in The Musketeers alongside Melanie Kilburn who also guests in BBC's returning drama series.
Coming Up: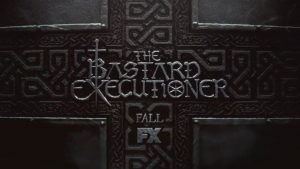 Lisa Palfrey and Natasha Gordon join the much anticipated Line of Duty III series and Lisa can also be seen in Fox's Bastard Executioner alongside Stefan Kalipha. Joe Sims plays Greff in ITV's epic new take on Beowulf, Rocky Marshall plays Palace Security Agent James Hill in E!'s cult drama The Royals, Hayley Carmichael can currently be seen in Michaela Coel's new Channel 4 comedy Chewing Gum and Thomas Coombes appears in Jekyll & Hyde again for ITV. Terence Beesley will appear in this winter's BBC blockbuster War and Peace as well as the new series of The Musketeers whilst newcomer Carla Harrison Hodge and a busy Thomas Coombes will all appear in Tiger Aspect's new police drama Cuffs at the end of this month. And keep tuned too for more of Roger Sloman's gripping portrayal as Les and alter ego Christine currently playing out in Eastenders.
Currently Filming: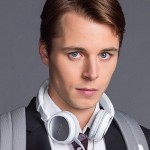 Pooky Quesnel will play Louise in The A Word a six part drama about an autistic boy and his family directed by Dominic LeClerc. Rose O'Loughlin shoots Small Town the story of two Irish youngsters who head off to London to start again for TV3 written and directed by IFTA winning Gerard Barrett. Ken Bones continues shooting Medici Kingdom of Gold in Rome, Max Fowler is back in Atlanta reprising his role as Krispin Stockley in the second series of Powers for Sony Picture Entertainment.