Tag Archives:
Jodie McNee
Currently showing: Video clips
RADA graduate Leah Gayer makes her professional debut in Always Alys a gripping new psychological thriller by Lucinda Coxon playing at The Bridge Theatre and directed by Nicholas Hytner. Lyndsey Turner directs RWCMD grad Ashna Rabheru as Kit and Charlotte Lucas as Win in a revival of Caryl Churchill's landmark play Top Girls at The National Theatre. Stephen Kennedy joins Josie Rourke at The Donmar for her final show as Artistic Director.
West End transfers include Robert Hands in Come From Away opening at The Phoenix Theatre from The Abbey, Dublin; Sophie Stone as Margaret Clifford in The Globe's Emilia at The Vaudeville, Hywel Morgan as Marcus in Laura Wade's Home I'm Darling at The Duke of York's and Daniel Crossley who joins The Almeida's production of The Twilight Zone at The Ambassadors.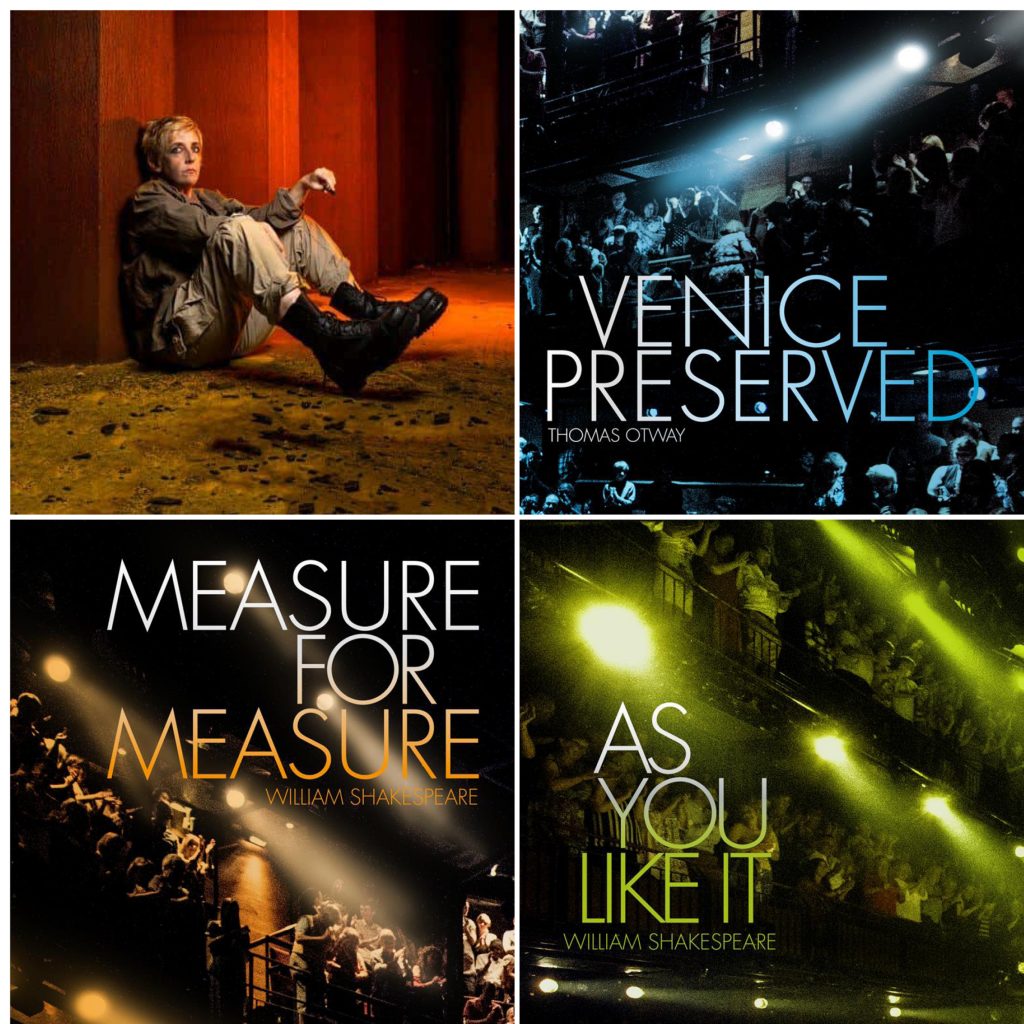 Gavin Spokes continues as Harry in the acclaimed Company playing at The Geilgud Theatre whilst Natasha Gordon performs as Lorraine in Nine Night her award winning debut play now running at Trafalgar Studios.
Jodie McNee plays Vivian and John Mackay plays Johnnie Ray in Judy, directed by Rupert Goold and with Renee Zellweger in the title role. Hayley Carmichael films the role of Anna in Mr Casanova with Benoit Jacquot and Stefan Kalipha films The Good Liar opposite Helen Mirren and Ian McKellen with Bill Condon directing.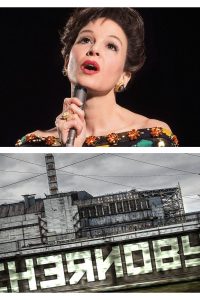 On TV, Andrew Koji continues filming Warrior for HBO, Jay Simpson plays regular Perevozchenko in HBO/Sky collaboration Chernobyl about the 1986 Soviet disaster with Alex Blake and Daniel Crossley also playing guest roles across the 10 part series and Johan Renck as lead director. Jodie McNee returns as Willa in the second series of Britannia, joined this season by Joe Sims who plays Euan with Luke Watson directing. Also for Sky, Oliver Dench and Tafline Steen play regulars Sam and Leigh in Nyela's Dream a 25 part teen comedy drama exec produced by Foz Allan. Hayley Carmichael, Anton Saunders and Patricia Allison join the cast of the BBC's Les Misérables, Tom Shankland directing whilst Stephen Kennedy and Sarah Malin film Dark Heart for ITV based on the Will Wagstaff novels and adapted by Chris Lang. Unforgotten, also written by Chris Lang, sees Sara Powell and Michelle Bonnard join the cast for Season 3 , both characters featuring across the series and Howard Ward shoots Manhunt also for ITV, which details the pursuit of serial killer Levi Bellfield. Joseph May plays regular TJ in Living the Dream for Big Talk/Sky, Kriss Dosanjh is Moeen in Ackley Bridge for Channel 4, whilst James Doherty can be seen in The Windsors Wedding Special next month celebrating Harry and Meghan's nuptials. Guest roles include Howard Ward as Kastor Breakspear in Carnival Row for Amazon, Alex Blake in Mrs Wilson for Brontë Film & TV, Richard Laxton directing and Max Fowler as Colin in The Affair (Season 4) , Showtime, Director Rodrigo Garcia.
Currently showing: Video clips
Viewing
The Sky Atlantic premier of British historical period drama Britannia written by Jez Butterworth and featuring Jodie McNee as Willa tx from January 18th. Also on Sky Atlantic Thomas Coombes plays regular Michael "Goz" Gozdecki in Save Me a thriller from the producers of Line of Duty written by and starring Lennie James. On Netflix and E4 catch Pooky Quesnel and Hayley Carmichael in the eagerly anticipated Kiss Me First an innovative and emotional 6 part thriller written by Skins creator Bryan Elsley. On the BBC Daniel Coonan plays murdered detective Alex Butler and Sam Alexander Father Michael in new crime drama Hard Sun from the creators of Luther. The fifth and final season of Episodes will air in February with Joseph May reprising his regular role of Andy Button.
Filming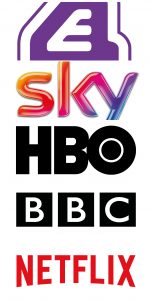 Andrew Koji is currently shooting The Innocents for Netflix and then continues filming on the first series of Warrior for HBO. Hayley Carmichael heads to Serbia to shoot Undergods a collection of darkly humorous, kafkaesque tales about failed societies and the people who inhabit them written and directed by two times winner of the Cannes Lions, Chino Moya. John Mackay plays the role of Dirk Schreiber in writer/director Hugo Blick's new BBC/Netflix drama The Forgiving Earth a drama concentrating on the prosecution of international war crimes whilst Sarah Malin films 2 episodes of Jed Mercurio's latest drama Bodyguard, a political thriller that follows the lives of the royal protection branch, tx this summer. Meanwhile Ken Bones joins the cast of A Discovery of Witches an 8 part adaptation of Deborah Harkness' historical fantasy novel for Sky 1, Anton Saunders has been cast in the role of Godric in the third series of the BBC drama The Last Kingdom and Ben Dilloway shoots the TV adaptation of the Royal Court's Wanderlust by Nick Payne for BBC/Netflix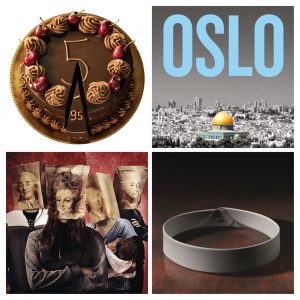 Lisa Palfrey plays Big Mamma in Cat on a Hot Tin Roof for the Young Vic at the Apollo Theatre, West End with Benedict Andrews directing. The Broadway hit Oslo opens at the National's Lyttleton Theatre before transferring to the Harold Pinter Theatre, West End; Geraldine Alexander and Howard Ward join the London cast with director Bartlett Sher.
Gavin Spokes returns to The Almeida over the summer in Against, Christopher Shinn's new play with Ian Rickson directing whilst Queen Ann opens at The Haymarket, West End for the RSC with Hywel Morgan reprising his role as Prince George. Andrew Koji is at Regents Park for A Tale of Two Cities directed by Tim Shearer whilst Graham Turner opens in Dessert a new play premiering at Southwark Playhouse which Trevor Nunn directs.
In Bath, Sam Alexander and Michelle Bonnard both join Jonathan Church's revival of Racing Demon whilst in Manchester Natasha Gordon performs What If Women Ruled the World as part of the festival with Vicky Featherstone directing. Also in Manchester, new graduate Patricia Allison makes her professional stage debut in Our Town with Sarah Frankcom as director.
The Ferryman receives its West End opening with Eugene O'Hare in the cast, The Committee opens at The Donmar with Robert Hands, Jodie McNee and Sarah Malin continue in the astounding Anatomy of a Suicide at The Royal Court whilst David Seadon Young joins Rachel Kavanaugh for Oklahoma at The Royal Albert Hall as part of this years BBC Proms season.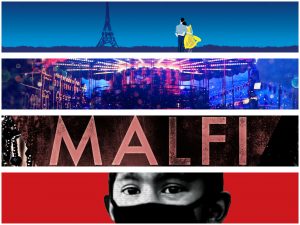 Jodie McNee and Sarah Malin join the cast of Anatomy of a Suicide directed by Katie Mitchell in her second collaboration with writer Alice Birch for the Royal Court. Amy Cudden and John Mackay have been cast in Occupational Hazards by Stephen Brown based on the memoir by Rory Stewart and directed by Simon Goodwin for Hampstead. At The Donmar, Robert Hands plays David Jones in the much anticipated Kids Company Musical Committee directed by Adam Penford whilst at The Arcola Sara Powell plays Dr Rieux in The Plague adapted from the Gogol novel with Neil Bartlett directing alongside Queen Elizabeth in Shakespeare's Richard III with Mehmet Ergen directing. Kate Fahy and Laura Rogers have been cast in the Southwark Playhouse revival of Sam Shepherd's A Lie of the Mind whilst Jess Murphy takes on the title role in The Duchess of Malfi in Covent Garden with director Cecilia Mundi.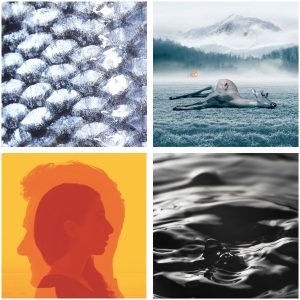 Ferdy Roberts begins rehearsals for Fatherland an ambitious new project for the the Royal Exchange/Manchester International Festival about contemporary fatherhood created by Frantic Assembly's Scott Graham, Karl Hyde from Underworld and playwright Simon Stephens. Also at the Royal Exchange Geraldine Alexander will play Lady Russell in Persuasion directed by Jeff James whilst Colm Gormley joins the cast of The Country Girls an adaptation of the banned Edna O'Brian novel directed by Lisa Blair for Chichester Festival Theatre. Meanwhile, David Seadon Young has opened in An American In Paris at The Dominion to spectacular reviews, Gavin Spokes begins performances as Mr Snow in the ENO's Carousel, Eugene O'Hare begins previews for The Ferryman, Tom Edden opens in Arturo Ui at The Donmar and Aiden Kelly begins performances in Salomé at The National Theatre.
Television

Jodie McNee and Sara Powell will be playing regular roles in ITV's recently announced factual drama Little Boy Blue. Written by Jeff Pope and directed by Paul Whittington (Cilla, Mrs Biggs), this four part drama focuses on the murder of 11 year-old Rhys Jones in Croxteth, Liverpool in 2007 and the efforts of his parents to gain justice. Filming is now underway and will also feature Kent Riley and Howard Ward in guest roles across the series. Gary Oliver and Scott Karim join the cast of Britannia, Sky's new 10 parter written by Jez Butterworth whilst Pooky Quesnel joins Hayley Carmichael in the E4/Netflix production Kiss Me First based on Lottie Moggarch's thriller novel about stolen identity in the digital world. Melanie Kilburn and Tony Guilfoyle, meanwhile, feature in new Jimmy McGovern drama Broken, a 6 parter for the BBC and Thomas Coombes films the recurring role of Brother Anthony in Knightfall shooting in Prague for the History Channel.
Film
In film news Carol Macready and Josie Walker film Amma Asante's forthcoming drama Where Hands Touch set in Berlin during WW2, Nicholas Lumley films the sequel to Paddington playing Old Timer Jack and Alex Felton and Alex Blake shoot the Richard Eyre directed Children Act. Looking ahead, Roger Sloman and Nicholas Lumley begin rehearsals on the new Mike Leigh feature about the Peterloo massacre due to shoot 2017.
Currently showing
You can catch series regulars Cosima Shaw in the brilliant Mars (National Geographic), Pooky Quesnel in Class (BBC and iPlayer) and Ken Bones in Medici (Netflix from December).
Jodie McNee heads to Prague to shoot Jez Butterworth's epic 10 part Sky/Amazon drama Britannia in which she plays Mackenzie Crook's sidekick Willa. Hayley Carmichael plays Alice Mayhew the BBC 1/Mammoth Screen two-parter Witness for the Prosecution, an adaptation of Agatha Christie short story by the same name. She then goes on to shoot Kiss Me First a new tv show from Skins creator Bryan Elsley for E4 and Netflix. Also for Netflix, Chris Gordon will return for series two of The Crown in which he returns as Prince Phillips valet John Dean. Sophie Stone also joins the cast as Prince Philip's mother, Princess Alice of Greece. Sophie has also been filming the pivotal role of Lucy Yolland in the new BBC adaptation of Wilkie Collins' novel The Moonstone
In Comedy drama; Ken Bones plays Nathan Clore in The Jonathan Creek Christmas Special, Joe Sims plays butcher Thomas Rice in Carnival's ever popular Lucky Man, Jay Simpson joins the cast of Retort's Royal sitcom The Royal Blues, Tony Guilfoyle shoots new period satire Decline and Fall for Tiger aspect, Joe May shoots series 6 of the hit comedy Trollied and Howard Ward and Alex Felton film the fourth season of Drifters whilst Sophie Duval can be seen in the forthcoming series of Chewing Gum.
Gary Oliver meanwhile shoots series 2 of CBC drama X Company in Budapest, Alex Blake shoots new BBC brothel drama Harlots, Rhys Rusbatch films Sherlock for the BBC, Sarah Winman and Sandy Foster join the cast for Season 6 of Call The Midwife, Geraldine Alexander and Howard Ward shoot documentary drama experiment The Jury directed by Nick Holt and Natalie Radmall Quirke shoots a new 4 part drama for RTE titled Cheaters.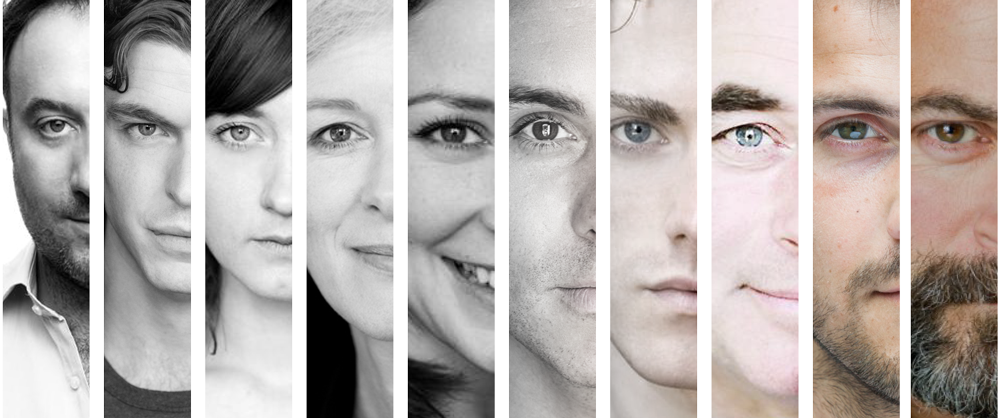 Film news
Alex Blake and Howard Ward will join the cast of Richard Eyre's new film The Children Act adapted from Ian McEwan's award winning novel, shooting this Autumn. This season also see's Jordan Mifsúd premier in Irish Netflix film The Siege of Jadotville, Oliver Dench star in Nickelodeon's Ride and Daniel Coonan, Alex Felton and David Nellist's debut in The Discovery Channel's Harley and The Davidsons.
On screen now catch Terry Beesley playing Buxton in Victoria on ITV, Rose O'loughlin in RTE's Small Town and Sophie Duval playing Clothilde in The Collection for Amazon Prime.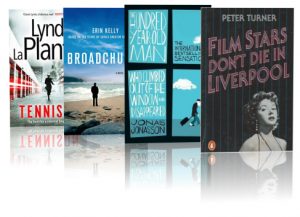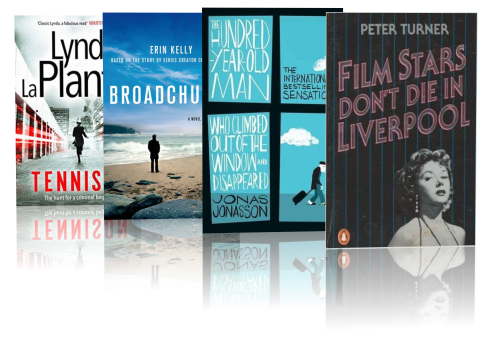 On film, Jay Simpson shoots The 101 Year Old Man, the sequel to the award winning comic thriller – The 100 Year-Old Man Who Climbed Out of the Window and Disappeared based on the global bestseller by Jonas Jonasson. Jodie Mc Nee meanwhile joins the cast of Film Stars Don't Die in Liverpool, a period feature which will be directed by Paul McGuigan. Pooky Quesnel joins the regular cast of CLASS, the 8 part Doctor Who spin off for BBC written by Patrick Ness and produced by Stephen Moffat whilst Thomas Coombes begins filming the prequel to Linda LaPlante's Prime Suspect; Tennison. Charlotte Lucas joins the Broadchurch cast for seres 3 'Returning Home' and Olwen May films the second series of Ordinary Lies for the BBC. Sara Powell plays regular Cass in Jo Brand and Morwenna Banks' new Channel 4 dark comedy about Children's Services in the South East and Aidan Kelly plays the role of Calvin in Series 2 of No Offence. Joseph May meanwhile shoots the 5th and final series of Episodes as series regular Andy Button with Jenna Augen also joining the cast. And Cosima Shaw heads to Budapest to shoot MARS a futuristic mini-series set in 2032 and directed by visionary Mexican filmmaker Everardo Gout for the National Geographic Channel.