We are looking forward to the New Year with some exciting projects already lined up for our clients in 2014.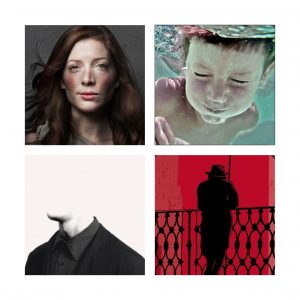 The award winning Red Velvet is revived at The Tricycle before a New York transfer to The Brooklyn Academy with Natasha Gordon reprising her role of Connie. Also transferring is Headlong's 1984 which comes to the Almeida Theatre with Gavin Spokes returning to the company. Amy Marston comes to The National in a revival of Ayckbourne's A Small Family Business directed by Adam Penford whilst Lisa Palfrey debuts a new play Carthage at The Finborough with Donmar Associate Rob Hastie directing. Meanwhile Geraldine Alexander joins Russel Bolam for the UK premiere of In Skegway over at The Arcola. Out of London, we're looking forward to the reopening of The Liverpool Everyman which will see Artistic Director Gemma Bodinetz directing Twelfth Night with Jodie McNee taking the role of Viola. Over at the Playhouse, Daniel Coonan returns to the stage in the Miller classic A View From the Bridge which Charlotte Gwinner directs. Molly Logan takes the well received Once A Catholic to Liverpool's Royal Court for a short run whilst over at The Royal Exchange, Geoff Leesley joins Maria Aberg for her production of Much Ado About Nothing.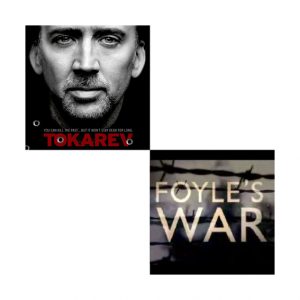 Coming up on screen early in 2014 will be new ITV comedy Edge of Heaven, set in a Margate B&B with Nitin Kundra, the return of Mr Selfridge which sees Vincenzo Nicoli join the cast, The Lost Honour of Christopher Jeffries which Joe Sims has just wrapped on and gothic drama Jonathan Strange and Mr Norrell which Robert Hands is finishing filming. Starting shoots this month are Hermione Gulliford who will be appearing in the next three Foyle's War films opposite Michael Kitchen as well as Vincenzo Nicoli who guests in the first. Pooky Quesnel and Derek Hutchinson, meanwhile, will be featuring in the next series of Endeavour films.
In cinemas we are eagerly anticipating the releases of Mike Leigh's Mr Turner biopic with Tom Edden, Max Fowler's US debut TOKAREV opposite Nicholas Cage and later in the year the big screen Moses epic Exodus which Ken Bones has just wrapped on.
Happy New Year!