Jodie McNee has opened GAME at The Almeida Theatre with terrific reviews
****4 Stars from The Telegraph's Dominic Cavendish who calls it a 'dark, riveting drama packed with ideas, and it makes guilty peeping-toms of us all'
Thomas Coombes has opened to great reviews at The Trafalgar Studios in Laurie Slade's version of Strindberg's The Father
****4 Stars from The Times' Kate Maltby The Father, has been triumphantly revived at Trafalgar Studios. Abbey Wright's crisp, clear production is the tale of a crumbling marriage and a father desperately fighting for control of his child.
Graham Turner has opened in Mark Rosenblatt's Uncle Vanya at the West Yorkshire Playhouse and Colm Gormley starts his run as Ted Narracott in the National Theatre's West End production of Warhorse this month.
Ongoing
Scott Karim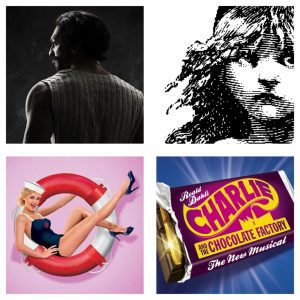 (Dara at National Theatre), Daniel Coonan (Treasure Island National Theatre) Richard Dempsey (Charlie and The Chocolate Factory Theatre Royal Drury Lane) Tom Edden (Les Misérables Queens Theatre). On tour Matt Rawle plays Billy Crocker in Sheffield Theatre's Anything Goes and Geraldine Alexander plays Siobhan in The National Theatre's The Curious Incident Of The Dog in The Night Time.