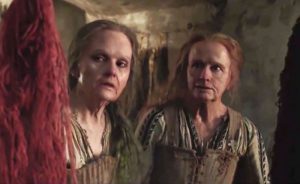 Hayley Carmichael will be in Cannes this month for the premiere of Tale of Tales, Italian filmmaker Matteo Garrone's dark fairy tale which is in competition for the 2015 Palme d'Or. Weaving together three different stories, Hayley features as Dora in The Two Old Women segment with Vincent Cassel.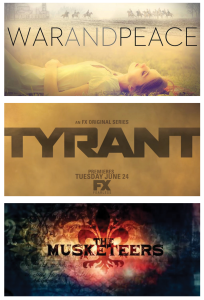 Filming starts, meanwhile, on Beowulf, ITV's epic new 13 part warrior drama in which Joe Sims has been cast in the role of Greff. Set in the dark ages of Britain's mythical past and based on the enduring literary poem of the same name, shooting will take place in the north east with Stephen Woolfenden directing. As the excellent Atlantis comes to the end of its on screen run, Ken Bones goes onto film season II of Tyrant, the Fox drama set in the Middle East. Terence Beesley finishes shooting on the BBC's new adaptation of War and Peace and moves onto Series III of The Musketeers where he will film the role of General Lantier whilst Natasha Gordon joins Series III of Line of Duty which Lisa Palfrey is already filming.
New series coming up include Cuffs, Tiger Aspects fast paced new cop show for the BBC in which Thomas Coombes has landed the guest role and Jericho, a new prime time series for ITV about the building of the railways during the nineteenth century's industrial revolution in which Kent Riley teams up once more with 'Cilla' director Paul Whittinton.