Welcome to the new year which sees our clients looking forward to some exciting and diverse new projects.
Screen: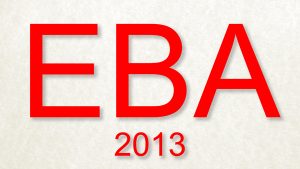 Tom Edden is deep in rehearsals for Mike Leigh's as yet untilted 2013 film project. Whilst the script itself is, as usual, a work in progress between Mike and the actors the subject of this particular film has been revealed to be a biopic of the painter Turner. Principal photography commences April. Angela Terence films opposite Paddy Considine with the return of The Suspicions of Mr Whicher. The 2 hour film for ITV which focuses on the Victorian detective will be directed by Christopher Menaul and shoots January.
Chris Ryman meanwhile goes into studio recording on Count Arthur Strong this month which is the latest comedy  helmed by Graham Linehan (IT Crowd, Father Ted). Set in a south London 'greasy spoon', Chris plays cafe regular Bulent.  Watch out too for Spencer Jones who will  be making a guest appearance.
Stage:
Ferdy Roberts joins the cast of the intriguingly titled If You Don't Let Us Dream We Won't Let You Sleep at The Royal Court Theatre.  Rehearsals begin in January with Simon Godwin directing. Emma Handy opens in Thursday, Bryony Lavery's new play which sees ETT join forces with Brink for a premiere at The Adelaide Festival, Australia. Also touring is Benjamin Davies who will be taking on the role of Stewarty in John Tiffany's acclaimed production of Black Watch for The National Theatre of Scotland which be restaged in Glasgow and Norwich before flying out for dates in Seattle and San Francisco. Another play originally staged by the NTOS receives its English premiere at The Finborough this month. Somersaults is directed by Russel Bolam with Richard Teverson amongst the principal cast.