Tag Archives:
Max Fowler
Currently showing: Video clips

Peaky Blinders returns and we are delighted to confirm that Andrew Koji will play a guest lead over 2 episodes filming this autumn. Eugene O'Hare is currently shooting Dublin Murders for the BBC; adapted by Sarah Phelps this 8 part crime drama will come to our screens next year with Eugene playing series regular Detective Quigley. Oliver Dench joins the cast of Noughts and Crosses, Mammoth/BBC's adaptation of the Malorie Blackman books now filming in Cape Town with Kibwe Taveres directing; Jordan Mifsúd plays the recurring role of Krzystof in new Tall Story Pictures/ ITV drama The Bay set in Morecambe with Lee Haven Jones directing whilst Max Fowler will join the regular cast of The Affair for the 5th and final season of the acclaimed drama from Showtime. Jospeh May will play Brett across the new series of Dark Money, a timely and evocative new drama around child abuse written by BAFTA winner Levi David Addai for BBC/The Forge. Gary Oliver, David Nellist and Rocky Marshall have all been cast in The Confession penned by Jeff Pope (Little Boy Blue, The Moorside) which details the investigation behind the disappearance of Sian O'Callaghan in 2011, Paul Andrew Williams directs. Richard Teverson will portray Colin Tenant in the much anticipated Season 3 recast of The Crown for Left Bank Pictures/Sony/Netflix whilst Joe Sims joins the Netflix Original and Emmy Winning Free Rein for Season 3. Graduate Lion Russell Baumann makes his screen debut as Prince Sigmund in Mammoth /ITV's Victoria. Aleksandar Mikic and Robert Hands film guest roles in Paramout's Berlin Station; Chris Harper returns to ITV screens in the ever popular Endeavour, Rebecca Johnson joins the cast of Good Karma Hospital this season playing the returning role of Lesley McConnell and Robert Cavanah will play the role of Gilbert Benson across Season 5 of BBC's Shetland.
Comedy shoots this autumn include Melanie Kilburn in new Sky comedy Brassic; Carol Macready and Kate Fahy currently filming new BBC comedy drama Don't Forget The Driver, written and directed by Toby Jones and set in the post Brexit world of Bognor Regis; Cosima Shaw in Home a new comedy series for Ch 4 written and starring Rufus Jones and Sophie Stone will be playing a guest lead in the next series of BBC comedy Two Door Down.
In film news Ben Dilloway shoots Rare Beasts, Billie Piper's directorial debut, Thomas Coombes and Sally Scott film Summerland, Jessica Swale's first feature and Robert Cavanah portrays Joe Boyle in historical drama Queen Marie of Romania.
Jodie McNee plays Vivian and John Mackay plays Johnnie Ray in Judy, directed by Rupert Goold and with Renee Zellweger in the title role. Hayley Carmichael films the role of Anna in Mr Casanova with Benoit Jacquot and Stefan Kalipha films The Good Liar opposite Helen Mirren and Ian McKellen with Bill Condon directing.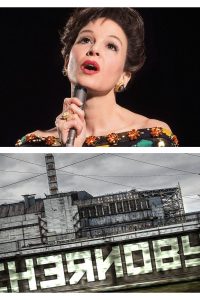 On TV, Andrew Koji continues filming Warrior for HBO, Jay Simpson plays regular Perevozchenko in HBO/Sky collaboration Chernobyl about the 1986 Soviet disaster with Alex Blake and Daniel Crossley also playing guest roles across the 10 part series and Johan Renck as lead director. Jodie McNee returns as Willa in the second series of Britannia, joined this season by Joe Sims who plays Euan with Luke Watson directing. Also for Sky, Oliver Dench and Tafline Steen play regulars Sam and Leigh in Nyela's Dream a 25 part teen comedy drama exec produced by Foz Allan. Hayley Carmichael, Anton Saunders and Patricia Allison join the cast of the BBC's Les Misérables, Tom Shankland directing whilst Stephen Kennedy and Sarah Malin film Dark Heart for ITV based on the Will Wagstaff novels and adapted by Chris Lang. Unforgotten, also written by Chris Lang, sees Sara Powell and Michelle Bonnard join the cast for Season 3 , both characters featuring across the series and Howard Ward shoots Manhunt also for ITV, which details the pursuit of serial killer Levi Bellfield. Joseph May plays regular TJ in Living the Dream for Big Talk/Sky, Kriss Dosanjh is Moeen in Ackley Bridge for Channel 4, whilst James Doherty can be seen in The Windsors Wedding Special next month celebrating Harry and Meghan's nuptials. Guest roles include Howard Ward as Kastor Breakspear in Carnival Row for Amazon, Alex Blake in Mrs Wilson for Brontë Film & TV, Richard Laxton directing and Max Fowler as Colin in The Affair (Season 4) , Showtime, Director Rodrigo Garcia.
Pooky Quesnel returns to The A Word, BBCs groundbreaking drama centring around the family of an autistic boy. Pooky reprises her role as Louise for Series 2. Also recommissioned for a second series is National Geographic's MARS. Cosima Shaw returns as astronaut Lesley in the innovative sci- fi adventure set in the perhaps not too distant future. Max Fowler will begin filming on State of Happiness an epic new drama series for Maipo Film exploring the Norwegian oil boom of the 1970s. Petter Noess Oscar nominated director of Elling is at the helm. Ken Bones, meanwhile, appears as the Papal Envoy across Season 3 of the hugely popular Versailles for Capa Drama and Canal+.
Back home Geraldine Alexander joins Benedict Cumberbatch in one off BBC 90 minute drama The Child in Time an adaptation of Ian McEwan's novel about the grief and loss of a couple directed by Julian Farino. Scott Karim films Crazy Diamond (Electric Dreams: The World of Philip K Dick) with Marc Munden for Left Bank/Channel 4. Hywel Morgan films the E4/Netflix produced The End Of The F**king World based on the American comic book. Laura Rees plays Dotti and Melissa Vaughan Sear in The City and the City a Mammoth Screen production for BBC 2 with Tom Shankland directing and Howard Ward plays Gary Green in Sky Atlantic's The Tunnel which returns for a 3rd and final series later this year.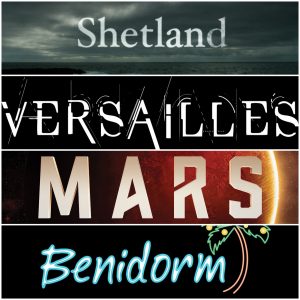 Kriss Dosanjh will play Uncle Molinder in BBC's The Boy with the Topknot a 90 minute single drama for BBC2 adapted by from Sathnam Sanghera's critically acclaimed Memoir with Lynsey Miller directing. Joseph May plays Justin Trudeau in The Windsors, Sophie Stone films the key role of Jo Halley in the 4th season of Shetland, Anita Reynolds films Rellik, a new 6 parter for the BBC from the creators behind The Missing and Gary Oliver plays Franco in the ever popular Benidorm. Over in soap land Laura Rogers joins Eastenders as new character Corrine Mandel whilst in Coronation Street the Bethany/Nathan storyline continues to unfold with Chris Harper both brilliant and appalling as the groomer at its centre.
Currently showing: Video clips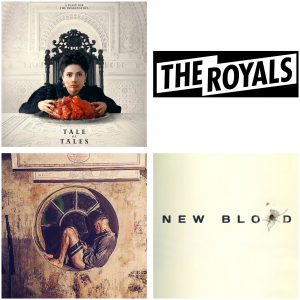 Matteo Garrone's beautiful fantasy horror film Tale of Tales featuring Hayley Carmichael as Dora gets its UK cinema release June 17th.
Also, on screen catch series two of Sony's noir-superhero drama Powers starring Max Fowler, Gary Oliver playing the guest lead of John Gulliver in New Blood written by Anthony Horowitz for the BBC and Derek Hutchinson who appears in Versailles on BBC2. Pooky Quesnel, meanwhile, plays Agnes in Living & the Dead, series starts 28 June on BBC 1 and Kent Riley is series regular Barry in ITV's Brief Encounters coming soon.
In other production news, Rocky Marshall will return as Agent James Hill in Series 3 of The Royals, Emma Handy plays Mrs Hallows in The Worst Witch and Robert Hands shoots crime thriller Wagstaff adapted from the novels by Adam Creed and directed by Colin Teague for ITV Encore. For the BBC Richard Teverson films Call The Midwife and the highly anticipated Taboo produced by Ridley Scott and Tom Hardy, Vincenzo Nicoli, Emma Handy and Kate Maravan guest in BBC's The Coroner alongside regular Oliver Gomm and Nitin Kundra shoots the 3rd series of Count Arthur Strong written and directed by Graham Linehan. Joe Sims and Sara Powell, meanwhile, take on guest leads in the ever popular Midsomer Murders.
Coming Up: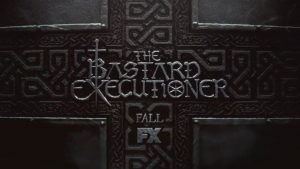 Lisa Palfrey and Natasha Gordon join the much anticipated Line of Duty III series and Lisa can also be seen in Fox's Bastard Executioner alongside Stefan Kalipha. Joe Sims plays Greff in ITV's epic new take on Beowulf, Rocky Marshall plays Palace Security Agent James Hill in E!'s cult drama The Royals, Hayley Carmichael can currently be seen in Michaela Coel's new Channel 4 comedy Chewing Gum and Thomas Coombes appears in Jekyll & Hyde again for ITV. Terence Beesley will appear in this winter's BBC blockbuster War and Peace as well as the new series of The Musketeers whilst newcomer Carla Harrison Hodge and a busy Thomas Coombes will all appear in Tiger Aspect's new police drama Cuffs at the end of this month. And keep tuned too for more of Roger Sloman's gripping portrayal as Les and alter ego Christine currently playing out in Eastenders.
Currently Filming: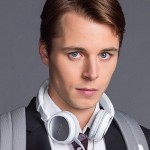 Pooky Quesnel will play Louise in The A Word a six part drama about an autistic boy and his family directed by Dominic LeClerc. Rose O'Loughlin shoots Small Town the story of two Irish youngsters who head off to London to start again for TV3 written and directed by IFTA winning Gerard Barrett. Ken Bones continues shooting Medici Kingdom of Gold in Rome, Max Fowler is back in Atlanta reprising his role as Krispin Stockley in the second series of Powers for Sony Picture Entertainment.

Ken Bones plays Ugo Bencini opposite Dustin Hoffman in the 8 part drama, Medici Kingdom of Gold shooting in Rome this Autumn. The series about the hugely influential Medici family is directed by Sergio Mimica-Gezzan for Big Light Productions & Lux Vide. Max Fowler meanwhile returns to Atlanta to shoot the second series of Powers for Sony Picture Entertainment reprising his role as teenager Krispin Stockley. Chris Gordon has been cast in the regular role of John Dean in Stephen Daldry's eagerly anticipated Netflix series The Crown, shooting here in UK and South Africa which also sees Tony Guilfoyle playing The Bishop of Durham. For World Productions Ferdy Roberts shoots Dark Angel a two-part drama, based on the extraordinary true story of the Victorian poisoner Mary Ann Cotton directed by Brian Percival. Joe Sims guests as Nathaniel in Houdini and Doyle, a co production between UK and Canada which pairs the famous escapologist and the celebrated crime novelist in a modern day crime drama. Jay Simpson plays Alf in the BBC Film's Their Finest Hour and A Half the story of A British film crew who attempt to boost morale during World War II directed by Riot Club and An Education director Lone Scherfig. Meanwhile Spencer Jones plays reluctant Groom Kevin in Still Open All Hours, Alex Blake shoots the second series WWII spy thriller of X Company in Budapest, Stefan Kalipha joins the cast of The Bastard Executioner and Carla Harrison Hodge and Vincenzo Nicoli play parts in new BBC Comedy I Want My Wife Back.
On Screen, on Film, on Stage
On Screen

Max Fowler plays regular Krispin Stockley in POWERS. The series based on the award winning comic books is a combination of noir police story and real world superheros from the producers of 'Breaking Bad' and premiers this month for Sony. Also premiering this month, Richard Teverson features as Lib Dem politician David Laws in Channel 4's new political drama Coalition which details the days after the 2010 general election and the formation of the current government. Joe Sims is in BBC 3's second series of Uncle and Geraldine Alexander is in ITV's period drama Arthur and George. Over on Sky catch Cosima Shaw real time medical drama Critical and Joseph May in new comedy I Live With Models for Comedy Central. Meanwhile Robert Hands can be seen playing Henry in the BBC's 7-part fantasy drama Jonathan Strange and Mr Norrell. Also for The BBC Thomas Coombes plays Stefan in the final series of Wallander opposite Kenneth Branagh whilst in the US Ken Bones plays regular Annas in the 12 part Biblical drama AD from Lightworkers Media, premiering Easter Sunday.  In UK cinemas Tom Edden plays The Lizard Footman in Branagh's live action Cinderella released on the 27th of March and Jodie Mcnee plays Rosencrantz in The Manchester Royal Exchange's Hamlet with Maxine Peake, in cinemas now.
On Film
Lisa Palfrey will join the regular cast of BBC2's police corruption thriller Line of Duty which returns for a much anticipated third series. Also for BBC2 Jay Simpson plays Ernie in new 8 part comedy drama From The Cradle To The Grave written by Jeff Pope and based on the memoirs of Danny Baker. Natasha Gordon will play Pearl, Danny's older sister in Danny and The Human Zoo a 90 minute semi autobiographical drama written by Lenny Henry for RED productions. Thomas Coombes will play Kieran Benson in CUFFS an 8-part police drama written and created by Julie Gearey for Tiger Aspect/BBC1. Meanwhile Richard Teverson reprises his role as Dr Ryder in series 6 of Downton Abbey and Joe Sims will feature in the third series of Endeavour directed by Sandra Goldbacher for ITV/Mammoth Screen.
On Stage
Richard Dempsey will play Reggie Byng in Damsel in Distress at Chichester Festival Theatre this summer. The musical with songs from George and Ira Gershwin is based on the novel by P.G Woodhouse and is well-known from the popular 1937 comedy film. Daniel Rabin joins the cast of the rarely staged King John directed by James Dacre for The Globes 'Season of Plenty 'and Scott Karim will play Morocco in The Merchant of Venice directed by Jonathan Munby also for The Globe. Ferdy Roberts plays Stefano in Anders Lustgarten's political two hander Lampedusa at The Soho Theatre directed by Steven Atkinson.
What to see? Our New Year's tips

Kickstarting January is the second series of Broadchurch in which Joe Sims reprises his role as Nigel Carter in the gripping crime drama. Also on ITV this January Hermione Gulliford plays regular Elizabeth Addis in Foyles War which returns with three new 2 hour films. On BBC2 Wolf Hall premiers featuring Max Fowler in the Peter Kosminsky screen adaptation of Hillary Mantel's books. Mr Selfridge returns for a third series introducing Rocky Marshall as new regular DI Purkiss whilst Pooky Quesnel gains a promotion in the tenth and final series of Waterloo Road, on screens from January.
On film, catch Ridley Scott's epic Exodus 'Gods and Kings' featuring Ken Bones opening in cinemas on Boxing Day. Kenneth Branagh's much talked about live action Cinderella is scheduled for release early 2015 with Tom Edden as the Lizard Footman whilst The Royal Exchanges' recently filmed Hamlet, featuring Jodie McNee also gains a cinema release early next year. Expect The Pride with Lisa Palfrey and Mr Turner also with Tom Edden to feature brightly during awards season.
On stage, recent openings playing during the holidays include Daniel Coonan as the menacing Black Dog in Polly Findley's Treasure Island for The National Theatre. Also for the National, Jodie McNee and Hermione Gulliford continue their run in Three Winters. Matt Rawle plays stowaway Billy Crocker in Anything Goes at The Sheffield Cruicible and Vincenzo Nicoli is the Mafioso Duke of Venice in Ruper Goold's inspired staging of Merchant of Venice at The Almeida.
Completing their West End runs in January are Ferdy Roberts (Shakespeare in Love), Tafline Steen (King Charles III) and Scott Karim (Great Britain) whilst Tom Edden (Les Misérables) and Richard Dempsey (Charlie & the Chocolate Factory) will continue into the new year.
Geraldine Alexander, meanwhile, opens at The Lowry, Manchester as Siobhan in The National's Curious Incident of The Dog in The Night Time which is now touring whilst Gavin Spokes continues his hugely successful run as Francis Henshell in the One Man 2 Guvnors also touring with The National Theatre.