TV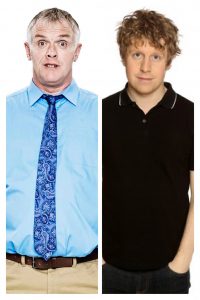 Thomas Coombes joins the cast of Hatton Garden – Jeff Pope and Paul Whittington's next collaboration for ITV after Little Boy Blue and The Moorside, this time telling the inside story of the infamous jewell heist. Filming begins in Budapest on the second season of National Geographic's MARS the global sic-fi series from Ron Howard's Imagine Entertainment with Cosima Shaw reprising her role as Leslie. Matt Rawle films a guest role in Trust, Danny Boyle's new show for FX about the Getty family whilst Sally Scott shoots Trauma, Mike Bartlett's new drama for ITV with Marc Evans directing. Rocky Marshall returns as bodyguard James Hill in The Royals whilst Esther Coles joins the popular comedy series Josh which returns again to the BBC for series 3. Roger Sloman and Gavin Spokes make guest appearances in Greg Davies' Man Down whilst Emma Handy and Sam Alexander both return to Doc Martin for the much loved new series. New grad Patricia Allison completes filming on Thanks For the Memories a 2 x 90' film for ZDF based on Cecelia Ahern's novel whilst Colm Gormly films a guest role in Victoria, Mammoth Screen/ITV, Paul Frift directing.
Film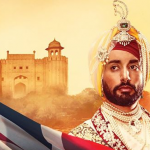 Carol Macready completes filming on Walk Like A Panther, Fox International's new comedy drama about the British wrestling world with Dan Cadan directing. Hayley Carmichael shoots Overlord, Julius Avery and JJ Abraham's World War II
drama set in France. Ken Bones films Baghdad In My Shadow, a thriller set amidst London's Iraqi community directed by Samir and Kriss Dosanjh films Benjamin, Simon Amstell's writing and directorial debut feature. Meanwhile, Special Sundance Jury Award winner Gods Own Country featuring Melanie Kilburn as Gloria will be released in UK in early September and Sophie Stevens' first feature The Black Prince (from the producers of 12 Years a Slave) has opened in cinemas this week and has already made it into the top 10 in the UK box office chart.