Tag Archives:
Andrew Koji
Sex Education Season 2 launches exclusively on Netflix with Patricia Allison returning as Ola, Otis' current love. All episodes will be available to stream from Jan 18th when Ashna Rabheru will also appear in the guest role of Gwen.
Andrew Koji is currently filming the GI Joe spinoff Snake Eyes in Japan. Robert Schwentke directs with Paramount producing with Andrew playing the role of Storm Shadow the blood brother and archenemy to Snake Eyes. Jodie McNee is back as Willa in the second season of Britannia, currently streaming on Amazon Prime and available to view on Sky Atlantic.
Filming has begun, meanwhile, in Italy on Domina, Sky Atlantic's epic new drama set in Ancient Rome with Oliver Dench cast as Ilullus and Greg Hicks as Asprenus. Jay Simpson joins the regular cast of true crime series Des with David Tennant in the title role and Ken Bones also guesting. Aleks Mikic has completed filming on the second season of The Bay for ITV and Thomas Coombes wraps filming on the second series of Save Me where he reprises his role of Goz in Lenny James' RTS Award winning drama which will air later this year
RADA Grad Leah Gayer joins Bloodmoon, the HBO pilot and prequel to Game of Thrones with SJ Clarkson directing early summer. Oliver Dench plays series lead Xander in Pandora, CW's new sic-fi series scheduled for release later this year. Patricia Allison returns as Ola in Netflix's hugely popular Sex Education for Season 2 whilst Max Fowler reprises his role as Colin for the final season of The Affair for Showtime. Andrew Koji is currently shooting Season 2 of Warrior for Cinemax and also returning for a second season is Save Me, Sky Atlantic/World Production'sthriller written by and starring Lennie James, which sees Thomas Coombes back as Goz.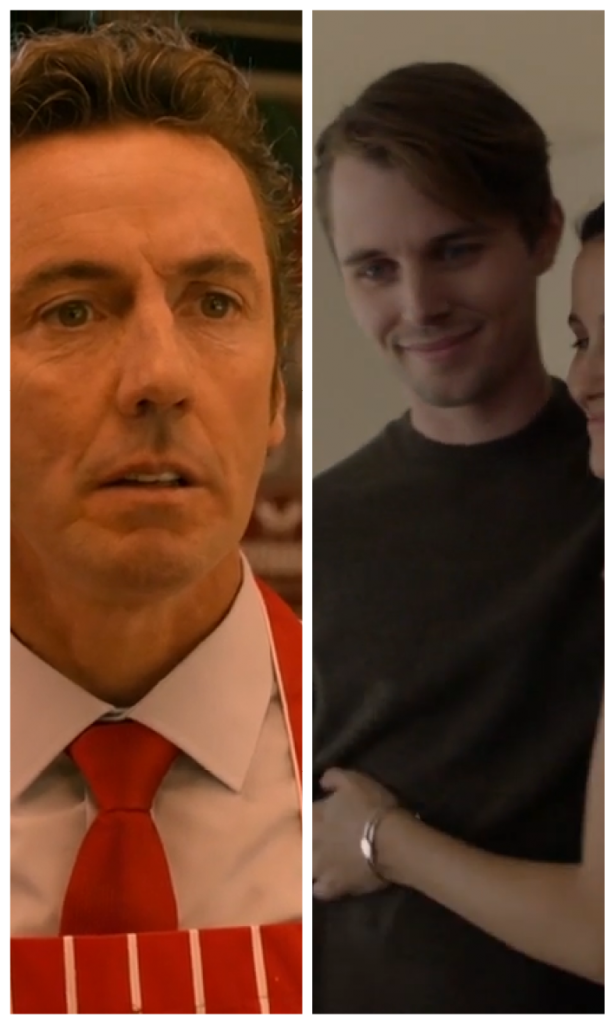 Guest roles currently shooting include Aleksandar Mikic as Sachin in Cobra, director Hans Herbots; Kate Maravan in Giri/Haji for Netflix/BBC with Julian Farino directing; Tom Edden as Mr Smith in Singapore Grip, Tom Vaughan directing for ITV, and Melanie Kilburn as Sophie in Cold Call with Gareth Tunley directing. Eugene O'Hare plays the recurring role of Eddie in the latest Marcella instalment.
In comedy, Gavin Spokes joins the cast of Hitmen, a new comedy series for Sky produced by Tiger Aspect and starring Mel & Sue; Joe Sims films the ever popular returning Plebs , set in Ancient Rome for ITV 2; Jay Simpson plays John the Butcher in new sitcom King Gary , produced by Shiny Button for the BBC and James Doherty features in the next series of Motherland , Juliet Mays directing.
Film News
Rebecca Johnson returns as Sally in Trip to Greece with Steve Coogan and Rob Bryden and Michael Winterbottom directing, Carol Macready plays Mother Geri in A Boy Called Christmas , a film adaptation of Matt Haig's bestseller with Gil Kenan directing, John Mackay films Ammonite, a new film written and directed by Francis Lee and Clemmie Sveaas competes shooting on Tom Hooper's live adaptation of Cats.

Peaky Blinders returns and we are delighted to confirm that Andrew Koji will play a guest lead over 2 episodes filming this autumn. Eugene O'Hare is currently shooting Dublin Murders for the BBC; adapted by Sarah Phelps this 8 part crime drama will come to our screens next year with Eugene playing series regular Detective Quigley. Oliver Dench joins the cast of Noughts and Crosses, Mammoth/BBC's adaptation of the Malorie Blackman books now filming in Cape Town with Kibwe Taveres directing; Jordan Mifsúd plays the recurring role of Krzystof in new Tall Story Pictures/ ITV drama The Bay set in Morecambe with Lee Haven Jones directing whilst Max Fowler will join the regular cast of The Affair for the 5th and final season of the acclaimed drama from Showtime. Jospeh May will play Brett across the new series of Dark Money, a timely and evocative new drama around child abuse written by BAFTA winner Levi David Addai for BBC/The Forge. Gary Oliver, David Nellist and Rocky Marshall have all been cast in The Confession penned by Jeff Pope (Little Boy Blue, The Moorside) which details the investigation behind the disappearance of Sian O'Callaghan in 2011, Paul Andrew Williams directs. Richard Teverson will portray Colin Tenant in the much anticipated Season 3 recast of The Crown for Left Bank Pictures/Sony/Netflix whilst Joe Sims joins the Netflix Original and Emmy Winning Free Rein for Season 3. Graduate Lion Russell Baumann makes his screen debut as Prince Sigmund in Mammoth /ITV's Victoria. Aleksandar Mikic and Robert Hands film guest roles in Paramout's Berlin Station; Chris Harper returns to ITV screens in the ever popular Endeavour, Rebecca Johnson joins the cast of Good Karma Hospital this season playing the returning role of Lesley McConnell and Robert Cavanah will play the role of Gilbert Benson across Season 5 of BBC's Shetland.
Comedy shoots this autumn include Melanie Kilburn in new Sky comedy Brassic; Carol Macready and Kate Fahy currently filming new BBC comedy drama Don't Forget The Driver, written and directed by Toby Jones and set in the post Brexit world of Bognor Regis; Cosima Shaw in Home a new comedy series for Ch 4 written and starring Rufus Jones and Sophie Stone will be playing a guest lead in the next series of BBC comedy Two Door Down.
In film news Ben Dilloway shoots Rare Beasts, Billie Piper's directorial debut, Thomas Coombes and Sally Scott film Summerland, Jessica Swale's first feature and Robert Cavanah portrays Joe Boyle in historical drama Queen Marie of Romania.
Jodie McNee plays Vivian and John Mackay plays Johnnie Ray in Judy, directed by Rupert Goold and with Renee Zellweger in the title role. Hayley Carmichael films the role of Anna in Mr Casanova with Benoit Jacquot and Stefan Kalipha films The Good Liar opposite Helen Mirren and Ian McKellen with Bill Condon directing.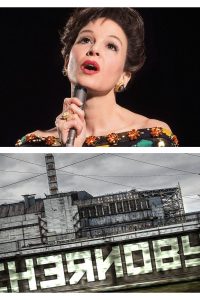 On TV, Andrew Koji continues filming Warrior for HBO, Jay Simpson plays regular Perevozchenko in HBO/Sky collaboration Chernobyl about the 1986 Soviet disaster with Alex Blake and Daniel Crossley also playing guest roles across the 10 part series and Johan Renck as lead director. Jodie McNee returns as Willa in the second series of Britannia, joined this season by Joe Sims who plays Euan with Luke Watson directing. Also for Sky, Oliver Dench and Tafline Steen play regulars Sam and Leigh in Nyela's Dream a 25 part teen comedy drama exec produced by Foz Allan. Hayley Carmichael, Anton Saunders and Patricia Allison join the cast of the BBC's Les Misérables, Tom Shankland directing whilst Stephen Kennedy and Sarah Malin film Dark Heart for ITV based on the Will Wagstaff novels and adapted by Chris Lang. Unforgotten, also written by Chris Lang, sees Sara Powell and Michelle Bonnard join the cast for Season 3 , both characters featuring across the series and Howard Ward shoots Manhunt also for ITV, which details the pursuit of serial killer Levi Bellfield. Joseph May plays regular TJ in Living the Dream for Big Talk/Sky, Kriss Dosanjh is Moeen in Ackley Bridge for Channel 4, whilst James Doherty can be seen in The Windsors Wedding Special next month celebrating Harry and Meghan's nuptials. Guest roles include Howard Ward as Kastor Breakspear in Carnival Row for Amazon, Alex Blake in Mrs Wilson for Brontë Film & TV, Richard Laxton directing and Max Fowler as Colin in The Affair (Season 4) , Showtime, Director Rodrigo Garcia.
Viewing
The Sky Atlantic premier of British historical period drama Britannia written by Jez Butterworth and featuring Jodie McNee as Willa tx from January 18th. Also on Sky Atlantic Thomas Coombes plays regular Michael "Goz" Gozdecki in Save Me a thriller from the producers of Line of Duty written by and starring Lennie James. On Netflix and E4 catch Pooky Quesnel and Hayley Carmichael in the eagerly anticipated Kiss Me First an innovative and emotional 6 part thriller written by Skins creator Bryan Elsley. On the BBC Daniel Coonan plays murdered detective Alex Butler and Sam Alexander Father Michael in new crime drama Hard Sun from the creators of Luther. The fifth and final season of Episodes will air in February with Joseph May reprising his regular role of Andy Button.
Filming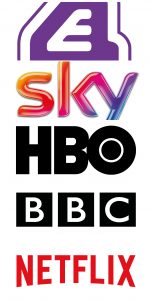 Andrew Koji is currently shooting The Innocents for Netflix and then continues filming on the first series of Warrior for HBO. Hayley Carmichael heads to Serbia to shoot Undergods a collection of darkly humorous, kafkaesque tales about failed societies and the people who inhabit them written and directed by two times winner of the Cannes Lions, Chino Moya. John Mackay plays the role of Dirk Schreiber in writer/director Hugo Blick's new BBC/Netflix drama The Forgiving Earth a drama concentrating on the prosecution of international war crimes whilst Sarah Malin films 2 episodes of Jed Mercurio's latest drama Bodyguard, a political thriller that follows the lives of the royal protection branch, tx this summer. Meanwhile Ken Bones joins the cast of A Discovery of Witches an 8 part adaptation of Deborah Harkness' historical fantasy novel for Sky 1, Anton Saunders has been cast in the role of Godric in the third series of the BBC drama The Last Kingdom and Ben Dilloway shoots the TV adaptation of the Royal Court's Wanderlust by Nick Payne for BBC/Netflix
TV
Andrew Koji will play the lead role of Ah Sahm in new 10 episode HBO drama Warrior Written by Jonathan Tropper, based on the writings of Bruce Lee. Set in San Francisco's Chinatown after the Civil War the drama focuses on Ah Sahm who arrives in America from China and finds himself caught up in the bloody Chinatown Tong wars. Aidan Kelly also guests in the role of Rooney in the first episode of Warrior with filming starting in Cape Town this month. Meanwhile Kate Maravan films Netflix's Safe an eight-part drama series from bestselling writer Harlan Coben, Thomas Coombes shoots Stan Lee's Lucky Man for Sky, Kate Fahy joins the cast of Witless for its third series, Molly Logan, shoots Irish comedy Dave Allen At Peace, Patrick Brennan guests in Shakespeare and Hathaway for the BBC, Aleks Mikic films In The Clouds for Little Island Productions, Jordan Mifsúd shoots HULU's 40 North in Morocco, Sevan Stephan guests in Abi Morgan drama The Split for Sister Pictures and Joe Sims plays regular Dean in Zodiak Media's Joe All Alone.
FILM
Paddington 2 hits our screens next month with Nicholas Lumley playing Old Timer Jack opposite our favourite Peruvian bear. Meanwhile, Gary Oliver will film Mary Queen of Scotts directed byJosie Rourke for Working Title.
CURRENTLY AIRING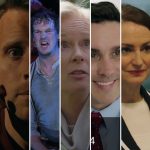 Catch Pooky Quesnel playing regular Fiona Craig in W1A and Louise in The A Word series 2; Geraldine Alexander in BBC 1's The Child In Time, Melanie Kilburn as Eastenders' resident Vicar Irene Mills, David Seadon Young performing Oklahoma as part of this year's BBC Proms, Emma Handy in ITV's Doc Martin series 8, Joseph May playing Canadian President Justin Trudeau in The Windsors on Channel 4, Chris Harper's character Nathan Curtis facing trial in ITV's Coronation Street and Hywel Morgan appearing in Channel 4's 'The End Of The F***ing World' airing on October 24th.
To view some of these clips click here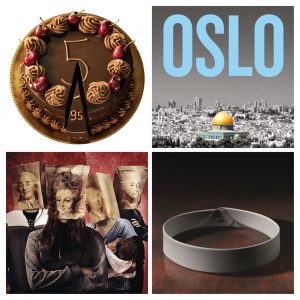 Lisa Palfrey plays Big Mamma in Cat on a Hot Tin Roof for the Young Vic at the Apollo Theatre, West End with Benedict Andrews directing. The Broadway hit Oslo opens at the National's Lyttleton Theatre before transferring to the Harold Pinter Theatre, West End; Geraldine Alexander and Howard Ward join the London cast with director Bartlett Sher.
Gavin Spokes returns to The Almeida over the summer in Against, Christopher Shinn's new play with Ian Rickson directing whilst Queen Ann opens at The Haymarket, West End for the RSC with Hywel Morgan reprising his role as Prince George. Andrew Koji is at Regents Park for A Tale of Two Cities directed by Tim Shearer whilst Graham Turner opens in Dessert a new play premiering at Southwark Playhouse which Trevor Nunn directs.
In Bath, Sam Alexander and Michelle Bonnard both join Jonathan Church's revival of Racing Demon whilst in Manchester Natasha Gordon performs What If Women Ruled the World as part of the festival with Vicky Featherstone directing. Also in Manchester, new graduate Patricia Allison makes her professional stage debut in Our Town with Sarah Frankcom as director.
The Ferryman receives its West End opening with Eugene O'Hare in the cast, The Committee opens at The Donmar with Robert Hands, Jodie McNee and Sarah Malin continue in the astounding Anatomy of a Suicide at The Royal Court whilst David Seadon Young joins Rachel Kavanaugh for Oklahoma at The Royal Albert Hall as part of this years BBC Proms season.
In theatre news, Eugene O'Hare joins the cast of Sam Mendes' Royal Court production of The Ferryman. Written by Jez Butterworth, the play is set in Northern Ireland during the height of The Troubles. Gavin Spokes will play Enoch Snow in Carousel for the ENO, Daniel Rabin joins the cast of Robert Icke's Hamlet at The Almeida and Aidan Kelly has been cast as Abaddon in Yael Farber's re-working of Salome coming to the National Theatre.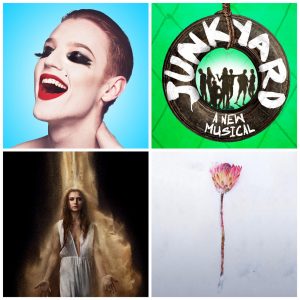 Tom Edden begins rehearsals for The Resistible Rise of Arturo Ui at The Donmar with Simon Evans directing, Charlotte Lucas starts rehearsals on Speech and Debate at the Trafalgar Studios in a new play by the American playwright Stephen Karam, Andrew Koji plays Huang in the RSC's re-telling of the classic Chinese drama Snow In Midsummer directed by Justin Audibert and Roger Sloman rehearses Seventeen at Lyric Hammersmith.
Josie Walker leads the cast of Everyone's Talking About Jamie at the Sheffield Crucible directed by Jonathan Butterell with an original score written by Dan Gillespie Sells, David Seadon Young starts in An American In Paris and Lisa Palfrey opens in Junkyard which Jeremy Herrin directs for Headlong.